SEO SEO SEO!!
Search Engine Optimization (SEO) is the best practice to adopt and implement if you are looking to get your business's website a higher ranking in the Search Engine Result Pages (SERPs) of search engines like Google, Bing, Yahoo etc. Getting more traffic to your website is an art and if done correctly your business's sales will skyrocket which means more revenue, more Return On Investment (ROI). SEO is an ever going process and has many aspects to be taken care of like On-page SEO, Off-page SEO, Local SEO, Technical SEO etc. If you are looking for some SEO tools and that too free of cost, then you have come to the right place. In this blog, you will discover top free SEO Tools according to their usage which you can utilize to improve your business's SEO.
FREE SEO TOOLS (TOP 10)
Bing Webmaster Tools offer a wide range of SEO features, including backlink tracking, keyword research, and site audits. This free SEO tool allows you to generate reports as well. Moreover, Bing provides the Bing URL Submission Plugin for WordPress, which automatically submits new URLs from your site to the Bing index for improved visibility.
Tried these Free tools and couldn't improve your business's SEO? Get in touch with the best SEO company in the USA, having a dedicated team for improving your overall SEO.
Ahrefs offers a combination of both free and paid SEO tools for various purposes. The free tools include the Free Keyword Generator, Free Backlink Checker, Free Keyword Rank Checker, and Free Broken Link Checker, providing insights across Google, Bing, YouTube, and Amazon.
SEO Review Tools is a comprehensive collection of more than 60 free SEO tools, covering technical SEO, content SEO, and SEO authority aspects, all available in one place.
MozBar is a Chrome extension, available for free after creating an account. It provides information on Page Authority, Domain Authority, and Spam Score for any web page or site. This is particularly useful when conducting competitor keyword analysis to understand the level of difficulty and the number of quality backlinks required for better rankings. Additionally, MozBar offers tools for on-page SEO analysis and evaluating the value of backlinks from specific pages.
WordStream by Local IQ Free Keyword Research Tool suggests target words and phrases for your SEO strategy. By entering a keyword or your website URL, you will receive a list of recommendations and keyword difficulty, helping you identify short- and long-tail keywords relevant to your industry and location.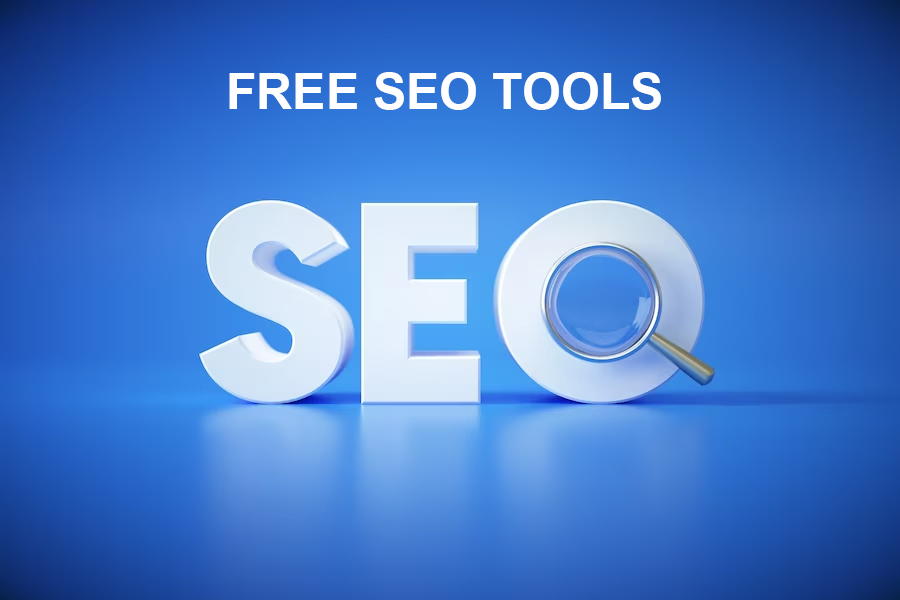 SEMRush is a comprehensive SEO tool with an array of features. While most of the tools require a paid account, SEMrush does offer some free tools, including Position Tracking, Site Audit for up to 100 URLs, Listing Management for local listings audit, SEO Content Template with one free template, SEO Writing Assistant with one free template, On-Page SEO Checker for up to 10 keywords, Keyword Magic Tool and Keyword Overview for 10 free daily research reports, and Domain Overview to analyze up to 10 competitors for free. SEMRush also offers a seven-day free trial.
Ubersuggest is a free tool that generates keyword suggestions based on a URL or a target keyword of your choice. The free account allows three daily searches, while a paid subscription offers more extensive features and a long list of keyword ideas for various purposes.
AnswerThePublic provides both free and paid options. With the free tool, you can enter a keyword or URL to receive a list of related keyword ideas in the form of phrases and questions, which can be useful for content marketing in blog posts and FAQ pages.
Keyword Tool is another powerful keyword research tool covering various search engines like Google, Bing, YouTube, Amazon, and social media platforms such as Twitter and Pinterest. The free version provides recommended keywords, while a paid subscription offers additional data like search volume and keyword difficulty.
Didn't like the features offered by these tools? Hire AdsRole, the best SEO company in Texas and Florida, USA which has also been recognized by institutions like Clutch for providing the most affordable SEO and PPC packages.
Seed Keywords by Red Evolution works differently from other keyword research tools by using crowdsourcing. It prompts people to imagine themselves in a hypothetical scenario and ask what they would search for in that situation.
FREE LOCAL SEO TOOLS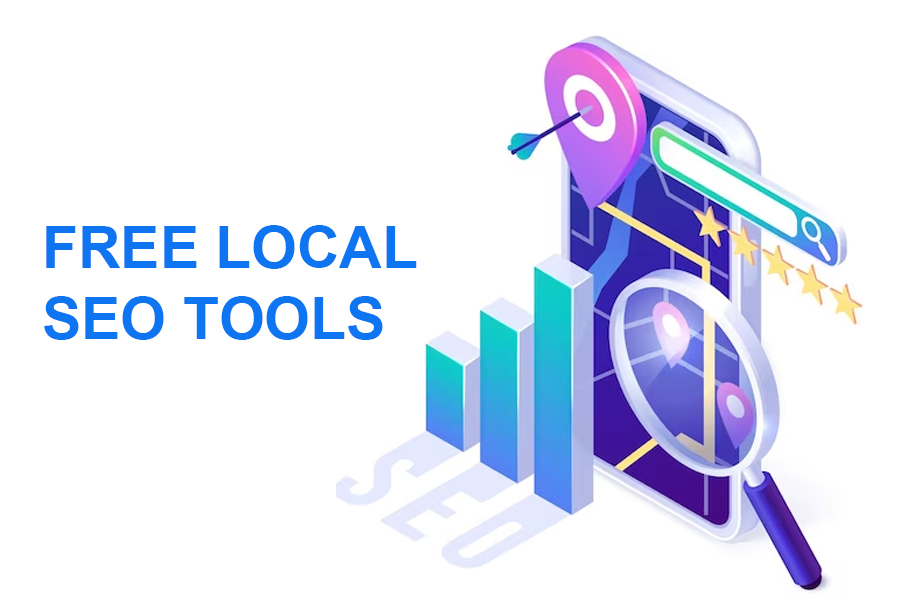 BrightLocal offers several free local SEO tools for small businesses. These tools include the Google Review Link & Place ID Generator for custom Google review links, Local RankFlux for tracking daily rankings and suspected algorithm changes, Local SERP Checker for localized keyword research, and Local Listings Health Scanner for identifying incomplete, outdated, or inaccurate listing information across the web.


Synup Listing Scan is a comprehensive audit and review of your local listing profiles. By providing basic information, this free SEO tool scans your digital presence and checks your Google listing, along with third-party listing sites like Yelp and your local chamber of commerce. It also shows your reputation through reviews.
Still not satisfied with your Business's Local SEO? Connect with the best online marketing company in the USA and skyrocket your business's local presence and SEO.
FREE WEBSITE CHECKER
Content optimization tools play a crucial role in any SEO strategy,  its more than just blog content. These extend to metadata, product pages, support articles, and even the homepage. These free SEO tools are invaluable for analyzing content and optimizing it to enhance user engagement and increase clicks.
Merkle: Merkle also provides free SEO tools aimed at optimizing site content for organic search traffic, including the Google SERP Simulator (Snippet Preview) and Schema Markup Generator (JSON-LD) to enhance SERP features like rich snippets.
Screaming Frog SEO Spider: This free SEO tool, the Screaming Frog SEO Spider, conducts an in-depth analysis of your website to identify broken links and other SEO issues that could potentially affect user experience and rankings. The tool audits up to 500 URLs for free and points out pages that require attention. There's an option to pay for analyzing more URLs.
Rank Math WordPress SEO plug-in: Designed for both large and small businesses on WordPress, RankMath is an all-in-one SEO plug-in. The free account includes 18 predefined schema types, complete integrations with Google Search Console, Divi, and Elementor, and basic SEO audits. Paid accounts offer additional functionality like Google Analytics integration, rank tracking, and SEO reports.
Yoast SEO WordPress plug-in: Yoast SEO is a free plug-in for WordPress and Shopify users. It aids in adding structured data to website pages, ensuring proper keyword usage in headings, meta tags, meta descriptions, and more. The plug-in also provides real-time content grading.
GTmetrix: GTmetrix is a free SEO tool that evaluates your website for issues related to site speed, performance, and overall structure. By creating a free account, you can view video recordings of your site loading, allowing you to identify and address any problems.
HigherVisibility Google SERP Snippet Optimization Tool: This real-time editor helps you craft optimized meta titles and descriptions. As you enter text in the editor, the free SEO tool showcases how it will appear in an actual Google search.
FREE SEO TOOLS FOR AMAZON
Amazon Keyword Research By Helium 10: This tool offers keyword- and ASIN-based SEO research, including search volume, the number of competing products, match types, and frequency of related words.
Sonar by Sellics: Though a paid tool, Sonar offers free Amazon SEO keyword and ASIN research functionality. It provides recommended keywords, estimated search volume, and related products available on Amazon.
FREE GOOGLE SEO TOOLS
Google Business Profile (GBP): An essential free local SEO tool, Google Business Profile allows you to create and manage your Google listing, enhancing visibility when someone searches for your business. This information also appears on Google Maps.
Can't create an impressive GBP? Reach out to the best digital marketing company in the USA and Canada, recognised from institutions like Clutch for its generous contributions on improving both small and large businesses.
Google PageSpeed Insights: This diagnostic tool identifies SEO issues related to page load time. By analyzing your URL, the tool provides an SEO audit with recommendations to optimize site performance for both desktop and mobile devices.
Google Analytics: A powerful site analytics tool, Google Analytics includes SEO metrics, offering real-time insights into your website's performance and visibility in search. Installing the HTML code enables you to take advantage of Google Analytics for free.
Google Search Console: Formerly known as Google Webmaster Tools, this free website analytics tool is dedicated to analyzing your website's performance in Google searches. It allows deeper data exploration, revealing click-through rates, keywords you rank for, and the ability to submit XML sitemaps and individual URLs for ranking.
Google Keyword Planner: With two core functions, the Google Keyword Planner helps you find new keywords to target and research estimated search volume and forecasts for chosen keywords. It also provides related keywords and phrases, along with keyword competitiveness for paid campaigns.
Google Trends: A valuable keyword research tool, Google Trends shows line graph charts depicting search volume trends for specific topics or phrases. It also highlights trending keywords and their popularity across the globe.
FREE SEO TOOLS FOR LINK-BUILDING AND BACKLINK CHECKERS
Qwoted: Functioning similarly to HARO, Qwoted allows you to create a profile and become an expert in their database. It matches you with journalists seeking sources that fit your profile, helping you build press relationships and earn backlinks.


Monitor Backlinks Free Backlink Checker SEO Tool: Enter your website URL into this free SEO tool to discover sites that link to yours. Upgrading to paid versions unlocks more advanced features.
Help A Reporter Out (HARO): HARO connects journalists with sources, offering an excellent opportunity to build relationships with the press and gain backlinks to your website. Submit relevant pitches based on journalist requests.
Help A B2B Writer: Tailored for B2B companies, this platform sends journalist requests only to qualifying sources, streamlining the process of finding relevant opportunities for your business.
Need assistance regarding SEO? Just drop a text to the best online marketing company in the USA and look how they boost up your SEO in no time.
Summary
To wrap up, all the above mentioned SEO tools are free but some might require a paid subscription, if you will utilize a premium feature of the tool. All these SEO tools are completely safe and are used worldwide. By now you must have realized SEO is a big process and takes a lot of time to improve, so don't just give up, work on enhancing your business's SEO and don't look for the fruit to get more sweeter, I guarantee you once you have worked few aspects of SEO you will surely see an increase in the organic traffic coming to your website, as well as improved conversion rates along with more revenue and ROI.