In this realm of competition, Search Engine Optimization (SEO) is one effective process utilized by different businesses to enhance their online presence and for ranking their website higher in Search Engine Result Page (SERP). There are many components of SEO like Local SEO, Technical SEO, On-page SEO, Off-page SEO, Content SEO etc. Businesses typically work On-page and Off-page SEO which are not purely responsible for getting more traffic to your website. Content SEO plays a very major role in getting traffic as well as in converting visitors into potential customers and generating revenue. Most of the brands make a common mistake of not working on Content SEO and then struggle later in the sales part. You need to understand Content SEO has a direct relationship with your sales. There are few things to work Content SEO but once you start working on it, you will realize why i am stressing on it. Further in this blog, you will learn about challenges faced in converting SEO efforts to sales and how SEO content will help you in increasing your sales.
What Are The Challenges Faced In Converting SEO Efforts into Sales?
Lining up SEO and sales is very difficult which leads to very hard challenges for the businesses to overcome. That is why most of the businesses fail aligning them and quit when they realize they aren't able to align them.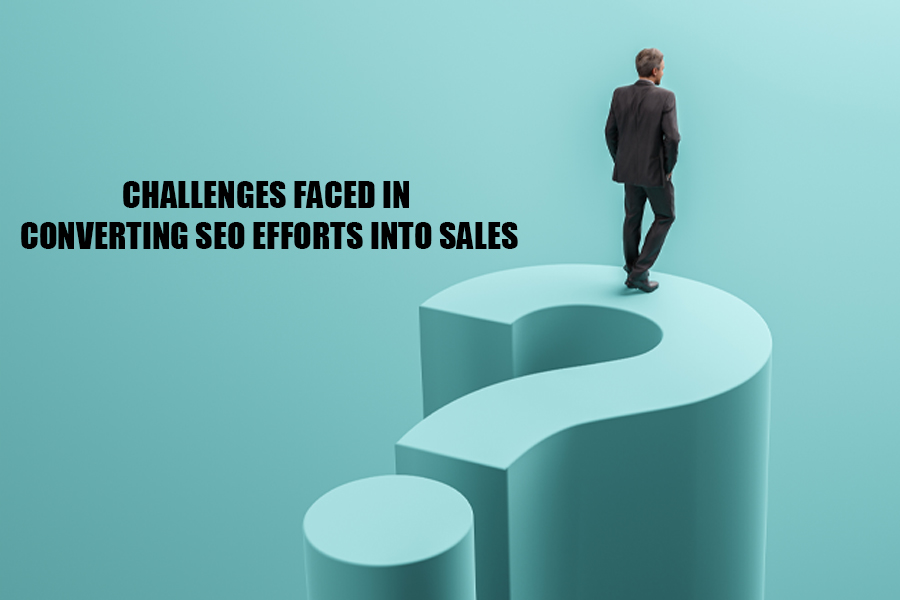 Following are 3 major challenges which any business can face:
1. Unavailability of Tools and Configurations
Facing Difficulty in handling tools? Get in touch with the best digital marketing company in the USA which is recognised by organizations like Clutch.
For converting SEO to sales you require advanced tools and precise configurations to get the information of the required data. Businesses usually dont have tools or skilled labor to take care of this in-house.
2. Unable to Understand Attribution
The difficulty in attribution arises from SEO's involvement and regular optimization of the same throughout the customer journey. Users are not converted into customers in one step, it's a process which makes it very difficult to understand which SEO strategy is affecting positively and negatively. Make use of tools like Google Analytics which is a free tool from Google, it allows you to understand the impact of your SEO efforts.
3. Unavailability of Historical Data
One of the major problems faced by many businesses is not able to find helpful historical data. Return On Investment (ROI) takes time to increase and SEO takes time so be patient in assessing the problem without historical data. Don't just jump to conclusions and optimize them. Do proper analysis and then see what is the impact. Knowing the role of SEO in revenue generation is very crucial for marketing and resource allocation. With all the knowledge, businesses can make informed decisions and optimize the necessary marketing strategies in order to increase sales.
Are you facing the same challenges and can't get help? Reach out to AdsRole, the best online marketing company with the most affordable SEO packages.
How Does SEO Content Assist in Increasing Sales?
SEO works for traffic-generating channels but SEO Content is what you need to get more revenue. Understanding SEO as part of growth marketing like online presence and for providing your information to each potential customer.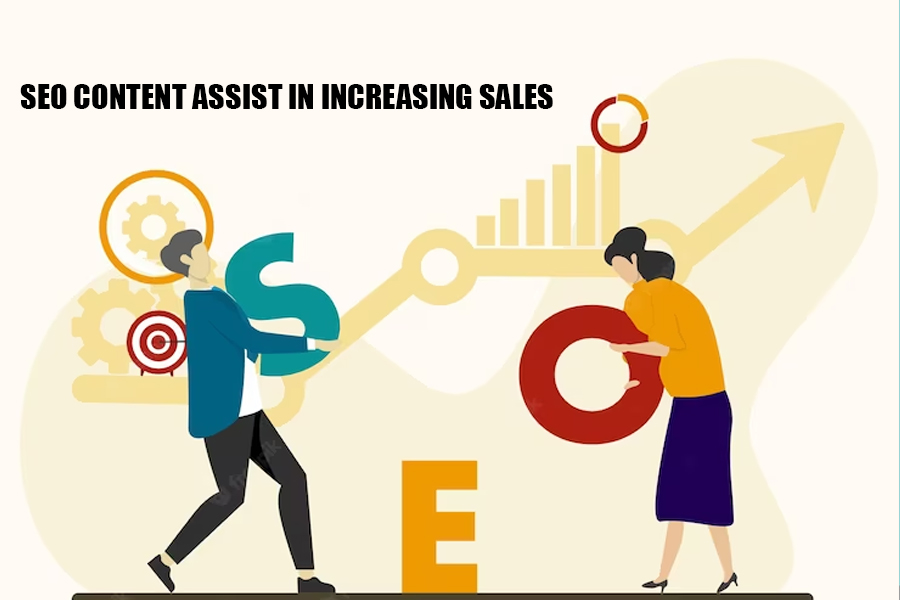 Following are 5 main ways in which SEO Content will help you increase your sales:
1. Strong Customer Acquisition Channel
Thinking that SEO alone is a traffic source to a customer acquisition channel is wrong, businesses can effectively get more customers with SEO Content. SEO Content acts as a catalyst for sales if its correctly tuned and content strategies are correctly adopted to target individuals which are more likely to convert using bottom-of-the-funnel (BoFu) Content.
2. Better Customer Retention Rates
SEO when done correctly will lead to a positive impact on customer retention rates by developing the most essential needs which are authority, credibility, and trust. These factors play a major role in generating more sales and more business growth. Also, SEO Content provides valuable insights into customer buying behavior, which leads to the development of tailored marketing and sales strategies to increase revenue growth.
3. Less Customer Acquisition Costs (CAC)
SEO provides a cost effective method instead of paid channels which results in decreased Customer Acquisition Costs. SEO when done properly, generates results without proportionate cost increases, resulting in an improvement in the bottom line.
If you are not able to reduce CAC's then get in touch with AdsRole, the best SEO company in Texas which is recognized by Clutch as the best website development company and best On-page SEO company.
4. Managing Reputation and Boosting Brand
SEO efforts which generate a positive brand reputation leads to customer loyalty, enhanced confidence, and better brand ambassadors. All these ultimately lead to more sales and revenue. Give it a month and see the change in sales you achieve.
5. Acts as a Support for Sales and Marketing Channels
SEO scope is to extend its influence among different sales and marketing channels. This is done to provide support and visibility to all channels like PPC, affiliate marketing, social media, PPC, PR etc. which also leads to an increase in sales.
If you are not able to get more sales, connect with the best SEO company in the USA.
Wrapping Up
Every business aims to grow and rule the market but it's very difficult when you face your competitors. For better performance, every business creates a good website for online presence and then hopes to get more traffic on it. Businesses who are ranking on the top of SERPs have adopted proper SEO strategies and have completely optimized their website according to SEO. SEO sure helps in getting more traffic but it's not the only responsible process, Content SEO plays a major role too and that too in increasing conversion rates and sales. As sales is a process and the user just doesn't buy something in 1 step, here your Content SEO comes in which influences the user, catches his attention, and provides brief information about your products or services. So don't take Content SEO too lightly if your aim is also to get more revenue. Just keep the challenges discussed in mind and act accordingly.