In this technology dependent world, every business should have their own website and that website should be great in performance. Having a website helps consumers to view your product and services. It helps in developing your business's credibility and is easily accessible at any time, from anywhere. As the competition in the market is growing rapidly, just having a website isn't enough. Your website should rank on top of the search results on search engines like Google, Bing, Yelp etc. Your website should have correct keywords, attractive content and should contain all features like Title Tag, Meta Tag, Backlinks and many more. Your website should be appealing, user friendly and should have all the information about your product or services. Further in this blog, you will go through creative ideas which any business can implement easily and enhance the performance of their website.
Need help in improving the website's performance? Hire the most popular online marketing company in Texas which is globally recognized for IT services and advertisements.
Go through each idea listed carefully and try and implement them as soon as possible for boosting up your website's performance.
Optimize Both CSS And JavaScript
● Make Use Of CDN For Loading jQuery.
If your business website is utilizing jQuery then go and upload it into your HTML document by using CDN as it will enhance the page loading time instantly. This delay can also be because the user has already visited many websites using jQuery CDN and it would have been stored as Cache which means it will not be downloaded again on its own.
Regularly optimizing CSS delivery will also decrease the loading time of the initial page.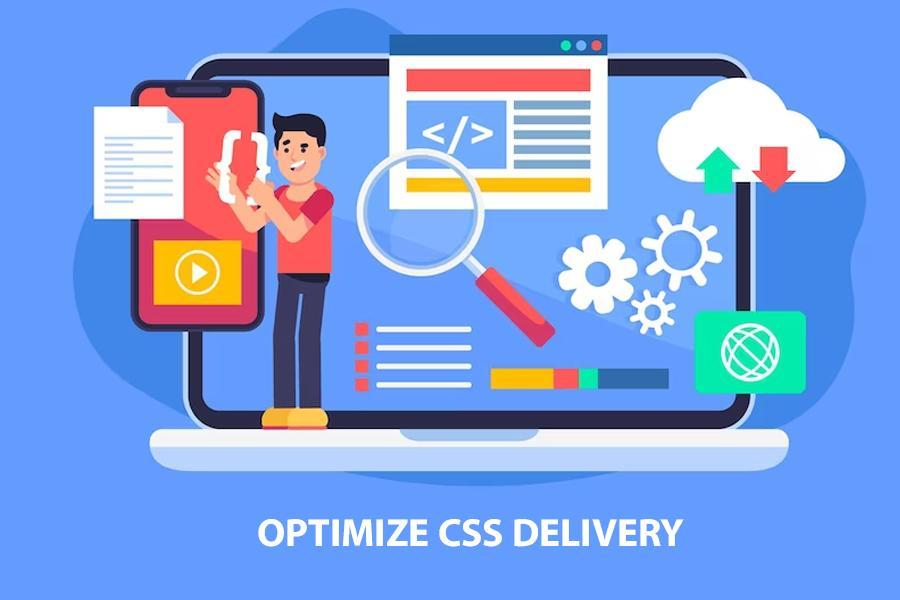 ● Optimize Your JavaScript Delivery
If you aren't aware JavaScript is usually rendered as the browser reads the webpage that is from top to bottom. JavaScript files are on hold until the browser stops rendering the page. It is commonly known as JavaScript Render Blocking and is also responsible for loading time of pages.
If you feel your business is lacking in these areas, then connect with SEO services in Texas, the best digital marketing company.
● Inspect Written Scripts For Low Quality
Always make sure the written scripts are of high quality and if they are not then optimize them as they are also a reason for bad performance and slower site. Investigate each and every written script which is taking a lot of time to load. If you find any, try removing it for sometime as it could lead to improvement in the website's performance.
Visit the links given below for conducting a full page test.
● Delete All Empty Spaces In Your Script
Both JavaScript and CSS files contain empty spaces which is helpful for a human to read but the technology doesn't require such clearance. Save the spaces in every script as it will make the size of files smaller and hence they will be loaded quickly.
Go to any search engine platform and search how to minify your script, you will get many free websites and tools which will assist you.
Optimize Images
Images are usually the media everybody uses. Images are one big reason which slows your website. As the high quality images will have a big size file which could be in Mbs. Too many images are very difficult to download. To tackle this situation, you need to optimize images regularly.
Optimize Videos
Videos are usually having very big size files. So whenever you are using video, make sure to compress the file and reduce it to the minimum without compromising the quality of the video. Also make sure your videos have a format which HTML5 can easily accept.
Optimize PHP
PHP is a Hypertext Preprocessor which has OPcache inbuilt in it. OPcache is a caching engine. Whenever it is enabled, your website will improve its performance. By default, it is enabled on DreamPress and Shared hosting plans.
Always ensure to conduct a test on all PHP scripts. PHP scripts which hit the FCGI process limit are another reason for poor performance of your business's website.
Optimize Cache
A Cache is a short time or temporary storage area for various types of digital data. Images, Videos, CSS, JavaScript which are on web pages are stored as Cache. As they are already stored you will not download the same next time you open the same website or webpage. It will load quickly. You have many options for Caching options for your business's website like Cloudflare, WordPress WP Super Cache, OPcache etc.
Utilize CDN For Delivering Static Files
Using CDN for delivering static files like images, videos, PHP files, CSS files and JavaScript files. Doing such will definitely decrease the times taken to deliver to users.
Test Your Network Tools
Sometimes there are network problems so go and check the speed of your local internet. Doing such will at least provide you an idea of the problem occurring. Make use of online tools to check different aspects of your network.
Inspect Your Web Server
It's common that there is something wrong with the web server your website is hosted on. That is why it is necessary to monitor your web server as well.
Make Use Of Browser Plug-in
The best browser plug-in which is highly recommended is YSLow. If you want to use other then please do, all of these plug-in have the same output. These plug-in will help you analyze the cause of poor performance of your website.
It's difficult to manage everything on your own and because of time constraints its impossible. Take out a little time and get in contact with AdsRole, the best SEO company with the most affordable SEO packages.
In conclusion, your brand's website plays a very vital role in the market. Keep on optimizing your website as much as possible. Doing such will not only rank your website higher, It will generate more organic traffic which will result in higher conversion rates leading to greater revenue. Don't take your website lightly thinking your business mostly has all offline work. Websites are the only things which are visible to any consumer who will search on the search engine platforms. Having a good looking website with attractive content including proper information about your product or services and high quality images will definitely boost your sales. Try and implement every idea mentioned in the blog for increasing your website performance. If you are facing any type of difficulty or are unable to understand what to do, then don't waste time and connect with AdsRole, It is the best SEO company in Texas, USA. This digital marketing company has also been recognized by Clutch and is currently ranking on top of search engines.