Everyone throughout the world uses search engine platforms for looking for a product, service or query. Well Google ranks at top holding 65-70 percent for being the first search engine platform on which people visit but what about the rest 30 percent? The remaining 30 percent uses Bing and Yahoo. Of Course, spending money on the SEO of Bing and Yahoo might feel like a waste but it's not. Even if just 10 percent of the population visits your site, that is more than you can dream of. Don't take it too lightly because Google has a population between 12-60 years which includes many kids, many uneducated people, unemployed people etc. But according to a survey, 91 percent of the people using Bing and Yahoo are between 25-55 years old, highly educated and with good earnings. Further in this blog, you will discover advantages of SEO for Bing and Yahoo, the most effective ideas which when implemented properly will boost your SEO for Bing and Yahoo.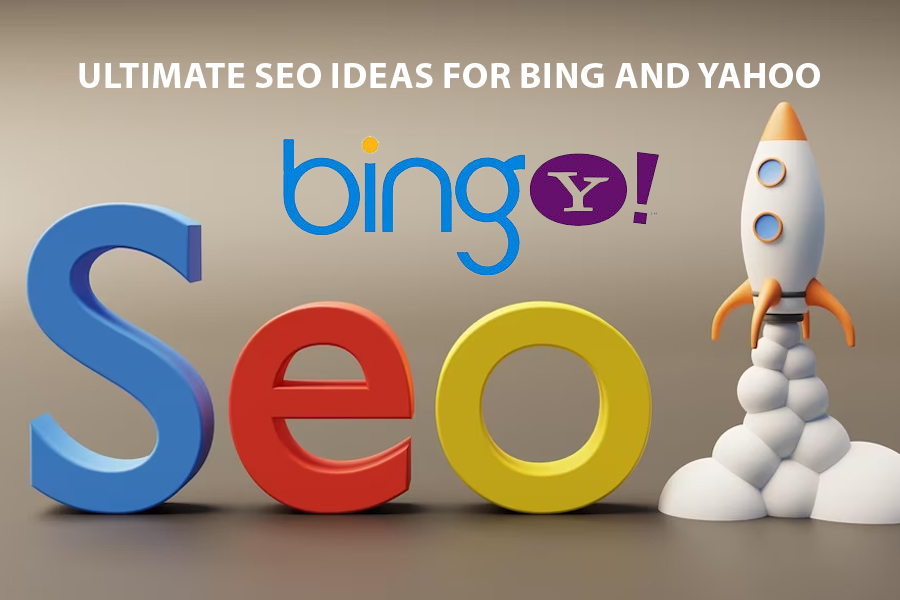 What are the advantages of SEO for Bing and Yahoo?
The three main benefits your business will have if you go with SEO for Bing and Yahoo are:
Reduced competition in the search market.
The conversion rates of Bing and Yahoo are greater than Google.
Implementing SEO practices are much easier when compared with Google.
Looking for SEO services but can't find a good agency? Connect with AdsRole, the best online marketing company which has been recognized by Clutch and many more.
What can you do to improve your business website ranking on Bing and Yahoo?
Ranking on Google is one thing but ranking top on Bing and Yahoo matters too. SEO practices for Bing and Yahoo are a little different and need your attention. After a long study, we have found out the main effective ideas which anybody can utilize for better SEO on Bing and Yahoo.
Following are the ideas we discovered:
Use Technical SEO and Start Indexing
According to Bing, indexing is the initial step for getting traffic from Bing. Therefore, in order to rank your website better on Bing, Index each page of the website properly. If you don't know how many of your pages are indexed, search them. There are many tools which help you identify that.
If at Google, your web pages are indexed, then Bing will also have no problem indexing them or maybe they are already indexed. It can be a slow process if your website is new.
Choose Frequent Crawling
Go to settings and choose when you want Bing to crawl through your website and how often you want it. So set the crawl rate as frequent as possible.
Submit Sitemap
Make sure your sitemap is submitted and if not then do it right away. For doing such, your sitemap should be clean and fresh. For assisting Bing in finding your sitemap, you can use robots.txt or submit your sitemap personally to Bing.
Select Correct Keywords
After Google introduced the Hummingbird search algorithm in 2012, they have focused on search and user intent, and little about keywords. Unlike Google, Bing isn't interested in playing this game. Bing focuses on the straightforward intent of the keyword.
Quoting Bing "Verbatim keyword matching is much more important for Bing traffic."
So you have to understand, the keywords you chose to optimize your business's rank on Google, the same keywords are not at all helpful in ranking at Bing. For ranking better on Bing's search results, you have to come up and choose better keywords, different keywords. You should do keyword research specifically for Bing. Look for the usability and intent of the keywords and what audience is getting targeted if you use that keyword. After selecting straight forward keywords, include them in your content as desired.
Need help deciding your keywords? Hire the most popular online
marketing company in Texas which is globally recognized for IT services
and advertisements.
On-page SEO
As for Bing search results best optimization, on-page SEO takes an older approach rather than resorting to spammy tactics. On-page SEO focuses on optimizing titles and the descriptions to improve their visibility in search results. Bing can also choose titles for displaying search results on its own, there are ways you can influence this process. For making sure the desired title appears in SERPs, it is important to keep the HTML title relevant to search queries. Avoid repetitive titles like "Home" or "About Us." as much as you can.
Use Keywords in Meta Description
Regarding Meta keywords, they were earlier considered ineffective, past evidence suggests they still hold some significance. There was a real-life example from Levy Online demonstrating how filling out meta keywords and descriptions led to remarkable improvements in the ranking of Yahoo and Bing keyword search results. Therefore, be careful when using meta keywords and always use them for positive results in Bing's ranking algorithm.
Add Keywords in Headings and Content.
As you must know by now, keywords play a major role in getting traffic and in ranking of your website. Use correct keywords which have the ability to target the right audience in your headings, most importantly in Heading 1 and Heading 2. Always include your target terms in your content you are creating, it's most beneficial if added in the beginning.
Do not add too many keywords on your page, sure keywords are important for ranking but using too much of them shows that you want more traffic and don't care about any user. Use in HTML tags. Always keep in mind that users are the most important aspect for you and not sales or any personal business.
Optimize Images You Use
Bing image search algorithm has worked really hard in bringing high-quality, beautiful and relevant pictures in the results or image results to be specific. Add unique visuals to your content if possible, use max-resolution you can, but in a web-friendly format.
Always make sure that you add elaborative alt texts with useful keywords in them, doing this will definitely help you gain more organic traffic from image search results.
It's difficult to manage everything on your own and because of time constraints it's impossible. Take out a little time and get in contact with AdsRole, the best SEO company with the most affordable SEO packages.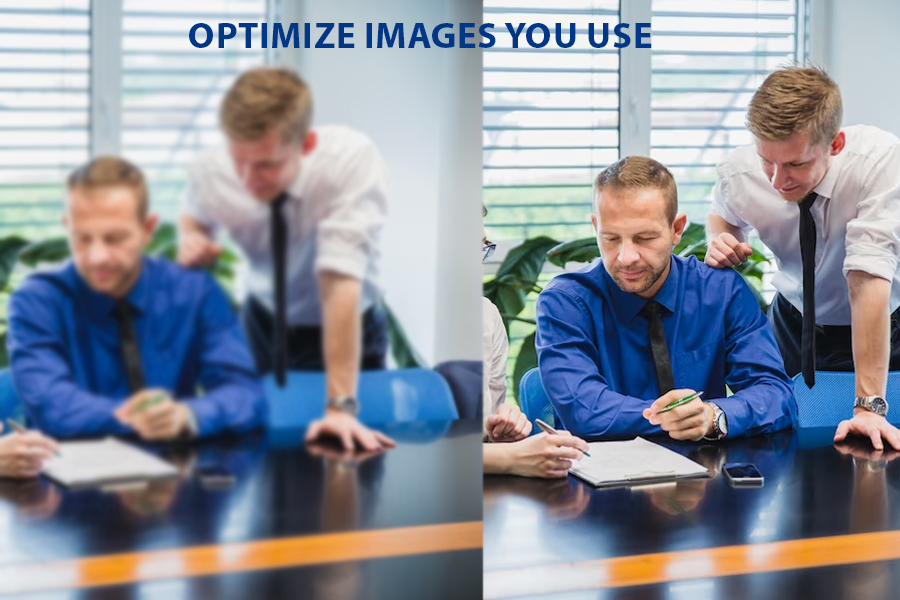 10) Improve Click-Through Rate
Bing is completely transparent about the role user signals play in their ranking algorithm and how their importance for ranking high in search results. SERP click-through rates are used to analyze user behavior like when a user searches for any query, they click on the appeared search results and then comes back to the search result page by going back. This is the simple meaning of Click-through. Therefore if you have high click-through rates and less pogo sticking rate, you will definitely rank better and higher than your competition.
11) Improve Backlinks and Their Quantity
Backlinks are the links which direct users to the relevant information and are mostly used to validate and authenticate the information provided in the content. Backlinks can lead to sources, blogs, articles etc. This is the sole reason for their consideration in ranking. Google though, might rank websites with fewer backlinks at top and the backlink juice passing.
Bing has a different way, according to a survey in 2021, Bing trusts the number of backlinks, the more the backlinks the better will be the ranking.
If you feel your business is lacking in these areas, then connect with SEO services in Florida, USA, the best digital marketing company awarded by Clutch and currently ranks at top of the search engines.
12) Add Social Signals
There are huge discussions about Google incorporating social signals into organic rankings and have not answered any questions asked whereas Bing has gladly accepted and said that they definitely use social signal for deciding ranks as social media has become a very important factor.
Quoting Bing "Social media plays a role in today's effort to rank well in search results. The most obvious part it plays is via influence. If you are influential socially, this leads to your followers sharing your information widely, which in turn results in Bing seeing these positive signals. These positive signals can have an impact on how you rank organically in the long run."
If you need more information on how to boost online presence, you can connect with AdsRole, the best SEO company with the most affordable SEO packages. This digital marketing company has been globally recognized for its work.
To summarize, SEO has an endless number of advantages for businesses targeting search engine platform Bing and Yahoo. As Google remains the top player in the search market, Bing and Yahoo collectively hold 30 percent market share, making them valuable platforms for reaching a wider audience. Optimizing for Bing and Yahoo will improve visibility and boost organic traffic, as these search engines have different algorithms and ranking factors. By implementing proper SEO strategies to their requirements, businesses can enhance their chances of ranking at top in search results. As discussed earlier, Bing and Yahoo can lead to reduced competition, as all businesses primarily target Google, which means Bing and Yahoo will provide greater exposure and a better conversion rate. Additionally, Bing and Yahoo have integrated with other platforms like Microsoft Advertising and Yahoo Gemini which offers more opportunities for cross-promotion and wider brand exposure. Thus, by implementing all these ideas, nobody can stop you achieving success on Bing and Yahoo.