With the rise in the number of smartphone users, your target audience is not tied to the location of television, and they can watch whatever they want with the swipe of a finger. As you know, highlighting your best products in front of a wider audience can boost your brand and get you the best returns. Therefore, it is crucial to connect with an authentic online marketing company and develop brilliant marketing strategies to establish connections with all loyal customers and attract new customers.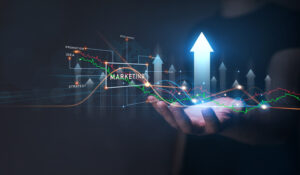 7 Best Strategies To Market To Gen Z 
Gen Z, the new generation of customers, holds billions of spending power, and all markets are fighting to find the best ways to market their products to Gen Z. Traditional marketing and advertising techniques don't work in front of the content-hungry generation as they consume content that ads value in their life and entertain them at the same time. So, if you want to win the trust of Gen Z and search for the best strategies, here you will find the best ones. Scroll further to read! 
Select The Right Platforms 
The best website design company with experienced professionals plans its strategies in accordance with research and available insights. Knowing and selecting the right platform that goes well with your services is the best way to start marketing. So, whether you are associated with the entertainment field or education, select the right platform after proper research. 
Keep Them Hooked With Visuals 
Gen Z sets and follows new trends daily and prioritizes short videos over articles and text snaps over texting. So, if you want to grab their attention, why not find ways to keep them hooked and use the power of video content? Connect with your online marketing company and get animated content with texts, videos, and eye-catching pictures. 
Get Them To Participate 
As the generation who love holding power in their hands and throwing themselves out to explore new fields, Gen Z loves to try out fun things. So, it would be best to plan marketing campaigns that can bring you closer to your new audience through questions, challenges, games, and other similar engaging activities. 
Be Creative 
If you want to make your brand shine in front of Gen Z, you must adapt their language and communicate with them accordingly. Experiment with the way you express things and show behind the scenes of your brand and share your story to keep them engaged and make it relatable for them to trust. 
Connect With Influencers 
If you are connected with an online marketing company to market your brand, level up your marketing game, too, by connecting with the influencers. Gen Z shops products based on brand authenticity and trust and keep the other factors as a second priority. And influencers are directly connected and close with Gen Z. You can share plenty of ideas and strategies with them to get the best returns. 
Keep It Simple And Short 
Our professionals suggest that it is a must for businesses to work with mobile responsive designs and make them easily accessible with convenient options. So, keep your content short and simple and share the precise ideas and campaigns that have the potential to grab and retain your audience's attention. 
Set New Trends 
Why not set a new Instagram and TikTok trend and try something big? Setting trends and investing in influencers to come up and join can be a high-risk marketing strategy, but it takes your brand to the top if done correctly. 
Get The Best Results With Our Latest Marketing Strategies! 
AdsRole is here with the best SEO, SMO, and PPC services to boost your brand and connect you with a wider base of audience. Our one of the best digital marketing company works with SEO experts and offers specially tailored solutions to meet your business requirements. So, if you want to level up your marketing game, connect with us and grow your business with our best Gen-Z-oriented strategies.