It is apt to say that data is the new oil of the tech industry. It has the ability to generate loads of revenue for other sectors as well. That's why digital marketing has become an emergent player in driving sales to various industries through generating organic leads. It has gained a lot of prominence over other promotional strategies. There is a great demand for skills in an online marketing company. 
But, you will see constant developments in this dynamic industry that brings the undeniable change between success and failure. Therefore, you need to stay updated about the recent developments in the industry to get ahead of the curve. Let's discuss the five things in detail to follow these recent developments.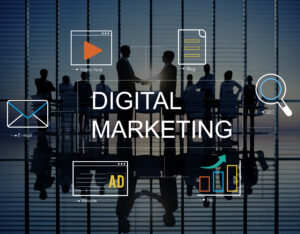 5 Ways You Can Follow The Latest Trends In Digital Marketing Industry
There is a significant demand for digital marketing skills. Due to the changing nature of the industry, it is essential to follow recent developments to get ahead. A new marketing strategy or trick can help a business stand apart from the crowd. Therefore, you need to take information from trusted sources. Here is the checklist of things you need to perform to stay updated.
Follow Google Guidelines Closely
Most of the online searches came from google. Google informs people through its blogs about the recent SEO developments in the industry. Further, any change in google policies can significantly vary the SEO optimization results. Therefore, it is necessary to closely follow all the google social media handles and strategize your SEO packages.
Follow Expert Digital Marketers' Newsletters, Media Handles, And Blogs
Many bloggers keep you updated about the latest digital marketing trends and changes. These experts know the ins and outs of the industry, and therefore following them can help you stay on top of it. Further, you can read newsletters and magazines for official announcements. You can even follow AdsRole social media handles or subscribe to our newsletters to stay updated.
Follow The Big Brands Strategy
Check the marketing strategy followed by the big brands of the best website design company. It will provide significant insights into how to lead your industry and business with a different approach. Moreover, these brands have dedicated large teams and resources that can give you valuable information. It will help you to curate your marketing strategy as per industry demands.
Pay Heed To Your Target Audience
An excellent online marketing company pays attention to customer demands, needs, and feedback. Therefore, it gives you a chance to gain insights from imperfections. Scan all the customer complaints, interests, and various other social media news and portals. It will help you curate your own social media marketing strategy that gives you the niche.  
Join As An Intern
Sometimes, people do not get enough information from blogs and magazines. It is pretty common in the digital marketing field that you look for specific information on Pay Per Click but gets information about Media optimization. Moreover, having an online course from reputable sites or joining as an intern in any MNC can help keep you on your toes.
Get Yourself Updated With Us!
Digital marketing is an emerging industry that requires keeping potential clients happy and satisfied in order to drive sales. However, the industry is driven by continuous development to enhance the user experience. Therefore, updating yourself with the industry's growing demands and needs is necessary. Are you searching for one of the best online marketing company? Follow or subscribe to AdsRole to know more about our services and curated packages to upscale your business to new levels! Call us today!