On search engines like Google, Bing, Yahoo etc., the most often asked question searched by businesses is what's the best word count for SEO. Well today, we are going to bust up this myth that there is a correct word count for better SEO. There isn't. SEO depends on many factors but word count is not a factor which affects your SEO. The content you create, the structure you utilize, the information you provide, how you provide affects SEO.
Most people ask "Is 1000 words enough for SEO?"
As I said earlier, words can't define everything which a business wants to include. Each business is different, each has a different product or service, so comparing the word limit used by the competitors can only give you an average. It doesn't mean the same word count will help you too. Further in this blog, you will learn how you can make your blogs or articles better, how to find the best word count for your blog or article, why long content ranks better than short content, tips to improve your On-page SEO and what to focus on when writing content.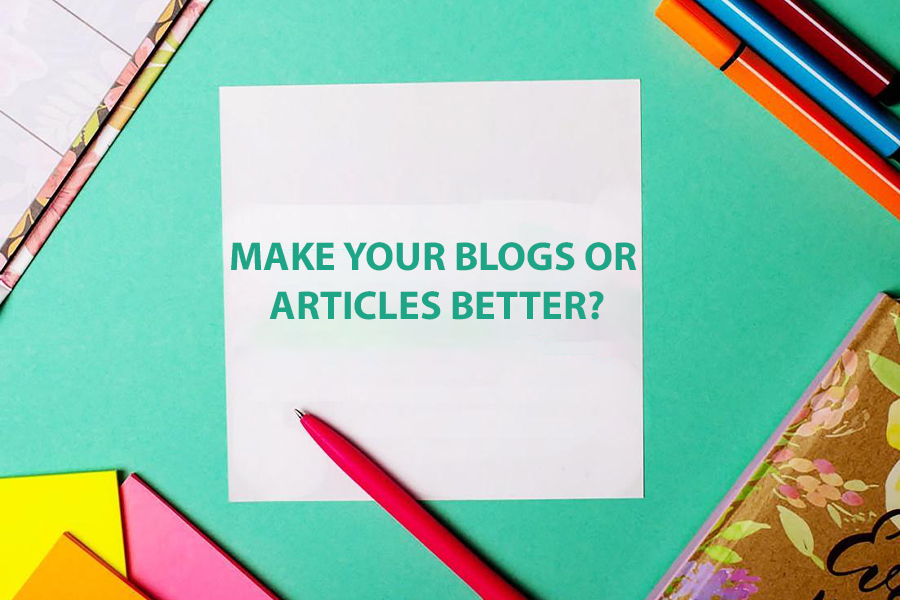 How can you make your blogs or articles better?
Follow the creative ways given below for improving your blogs and articles:
● Make sure whatever content you are creating is targeting the user intent of the keyword.
Give an answer to the question "What information is looking for if he is using that keyword in the search bar?"
● Make sure the content you created is high quality.
Give answers to questions like "Does it inform, educate? Is it original? Does it have value? Is it written properly?"
● Make sure the content you created is readable.
Give answers to questions like "Are the headings descriptive in nature? Is the content structured correctly? Is the content scannable?"
● Make sure the content is thorough.
Give answers to questions like "Is any type of information missing? Is it the correct and accurate information that the consumer is searching for?". Creating attractive SEO content seems like a task? Connect with the best online marketing company in Texas.
How to find the best word count for your blog or article?
Again don't focus too much on word count but having a suggestion is always better. Don't worry. Following are some strategies which you can use to determine the best word count.
Have a look at competitions word count.
Analyzing the content and keywords your competitor is using is one great way of finding out the word count for you. Keep the word count as a benchmark but do not stop if you feel you have more to explain or do not add irrelevant content in order to reach the benchmark.
Analyze the following aspects as well:
● What parts are included?
● What parts are removed?
● How many words are for each topic?
● The number of sections?
Do research on each keyword used and their intent.
Doing this will help you to come up with keywords which fit perfectly according to your content. As keywords are the only thing which brings traffic to your website, choose them wisely. See the keywords used by competitors and include those keywords in your content as much as you can. If you feel that a certain keyword is not used by users, don't waste any time and optimize it regularly.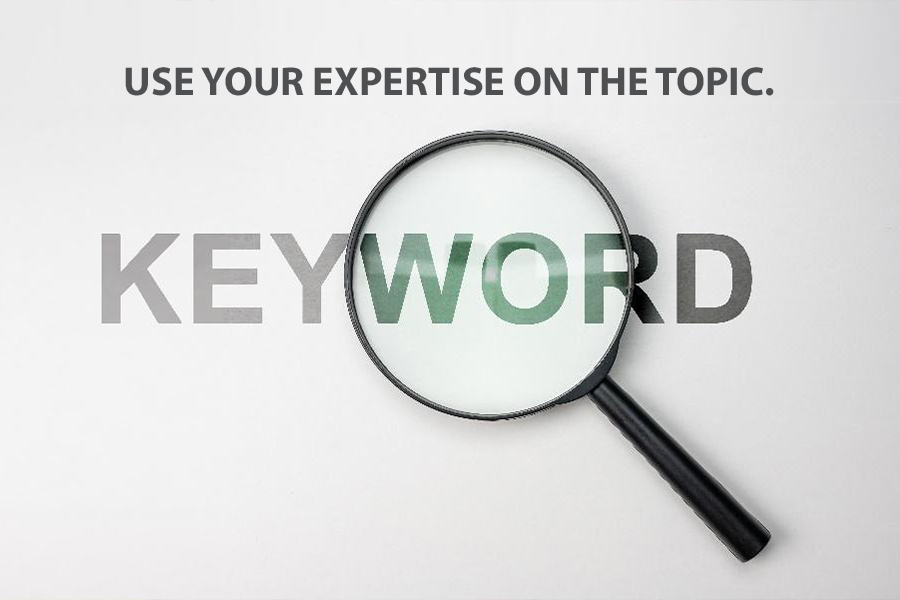 Use your expertise on the topic.
If you are well aware of the topic or you think you have more knowledge than your competitor then use your knowledge and fill in all the gaps you find. Don't pay attention to the word limit, it will increase but its providing the information nobody has and standing differently is another key to success.
Need help creating the best SEO content? Just drop a message to AdsRole, it is the best digital marketing company in Texas and has helped way too many small businesses to rank higher in the search engines.
Why long content ranks better than short content?
By far we have understood that word count is not affecting SEO. Following are some reasons which tell us how long content is ranking better than short content.
Long Content is better at showing your expertise and authority.
As it gives us more time and space to tell whatever we want, we have a greater chance of providing readers with valuable content with our knowledge. But make sure not to repeat or rewrite the same stuff again and again. Doing such will be considered as a big red flag and most of the readers will quit and go somewhere else.
Long content is way more comprehensive.
Short content has lots of factors stopping us from fully elaborating our content or concern, hence we can only give little information which might be insufficient for users who are looking for it. Whereas long content provides a chance to go deeper in the content and discuss anything. Also when you have long content, you can use lots of keywords after analyzing their usage and intent. Everybody prefers to resolve their query at one stop, but due to short content, it is hardly possible.
Long content involves more keywords.
As keywords play a major role in the ranking of the page, having more of them actually means that it would appear more. When writing a short content, we have space issues and placing a keyword becomes a liability. But while writing a long form content, we can include as many keywords as necessary which means we can include more types of users' intent and have more space to clearly resolve them. Choosing a correct keyword is a big task, always ensure that each keyword you utilize is different and is resolving the query of the consumer directly.
Aren't sure which keyword suits your business? Get in touch with AdsRole, it is one the best SEO company recognized by Clutch and they have the most affordable SEO packages too.
Tips to improve your On-page SEO
As we all are aware that having a long length doesn't mean the content will be better.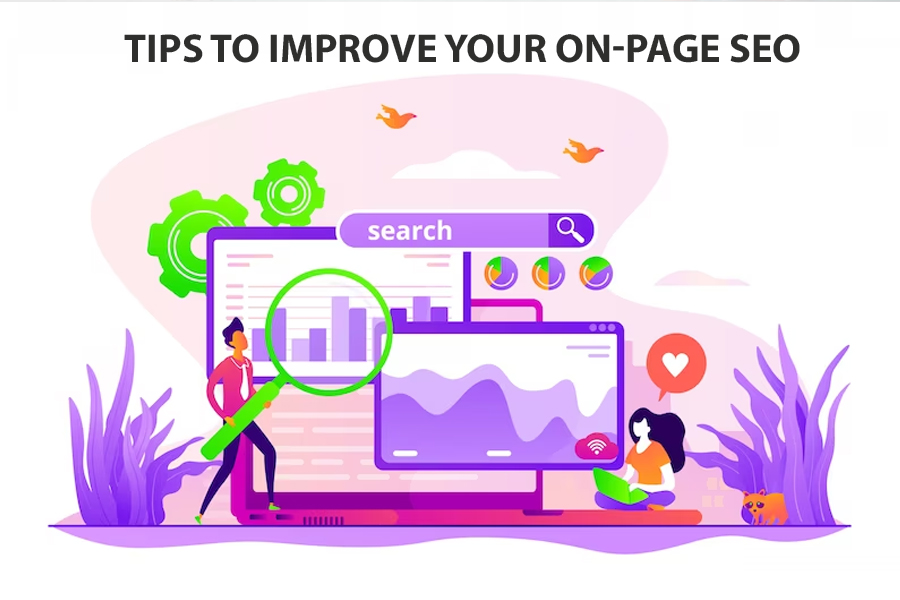 Make use of the following for improving your content.
Page Structure
Make sure the structure of your page include:
● Headings
● Sub-headings
● Sections
● Format.
As all of these aspects provide Google some important gist about the content of your page and its relevance with the searched query of the consumer. Ignoring any of the aspects mentioned above will degrade the contents readability which no one likes. You have to organize your page into sections with descriptive headings and make sure all of them have a proper format. A properly structured page with amazing and accurate content is one thing which will attract more consumers to read.
Relevancy of Content.
Creating great content is one task, but if it's not relevant to the consumer that it won't have great ranking. It means that you shouldn't add any extra content which is irrelevant hoping it will attract more consumers.
Sticking to the topic of the blog or article is a key thing. Do not deviate yourself as well as consumers.
Always ensure the descriptive headings you chose are 100 percent relevant to the consumer.
Content quality and readability
Anybody can come up with a long blog, but if the blog is poorly written or is very difficult in understanding that it has 0 value.
Following are the questions that you can answer and improve the ranking of your blog:
● Do the links have high quality?
● Are the links relevant to text?
● Is the information provided validated?
● Is writing understandable and readable?
● Is the content helping users?
● Is the content created original?
● Is the content safe from any copyright issue?
After answering such questions, have a look at the format. Organize it in the format you want your consumer to read.
Still facing issues in improving ON-page SEO? Contact the best digital marketing in Texas for assistance and watch how they help you in more ways than you desire.
What to focus on when writing content?
There are three parameters you should give your 100 percent when creating content:
● Relevancy
● Quality
● Optimization
Adding 200 words, 500 words etc. will not help you boost your SEO. SEO content should have relevancy which means the content you are creating should be relevant to the consumers' needs and requirements. If he/she cannot find what they are looking for, they will just leave.
The other important factor is Quality. The better the quality the more will be the value for the consumers. Having a low quality will just distract the consumer and might just think about you being not reliable.
Optimization is one more factor which requires your attention. Optimizing the content you want to share or create will have a direct effect on SEO as your website ranking entirely depends on it. Keep these 3 factors in mind and forget the word count, whatever word count you get is correct for you. Doing this will help boost SEO.
To summarize, do not pay much attention to the word limit when you are creating SEO content. Increasing and decreasing word limit won't affect much. The only parameters which matter is what you put in content, how you structure your content, what type of keywords you utilize and how you deliver information which is searched by a consumer. Always keep relevancy, quality and keywords in mind while creating content. Following the information given in this blog, any business can create the best content for their SEO. Doing such will help boost more traffic to your website and will increase the conversion rates which your business is currently having. Again, leave the word limit aside and focus on what information you want the users to go through. Keep it short but don't repeat or re-write the similar content as nobody likes to read the same thing again and again. So go ahead, create the best content for your SEO and I am sure you will be amazed by the results you will see.