The industry of catering businesses has been booming every passing day. If you are a catering business owner, hiring a catering SEO company can be bliss for your business. Employing an SEO professional can make a great difference to your business. Without a well-planned SEO strategy, no one will be able to locate your business for the food services your business delivers. The business of catering is one of a few businesses that does not require a permanent location and can be set up anywhere and therefore, it can have several benefits from SEO techniques and tools.
It is essential that your marketing strategies should be upgraded with the latest SEO techniques and tools of the industry to attract potential customers. It does not matter if you serve the best delicacies in the industry, if your business has no promotion strategy then it may not survive in the long run.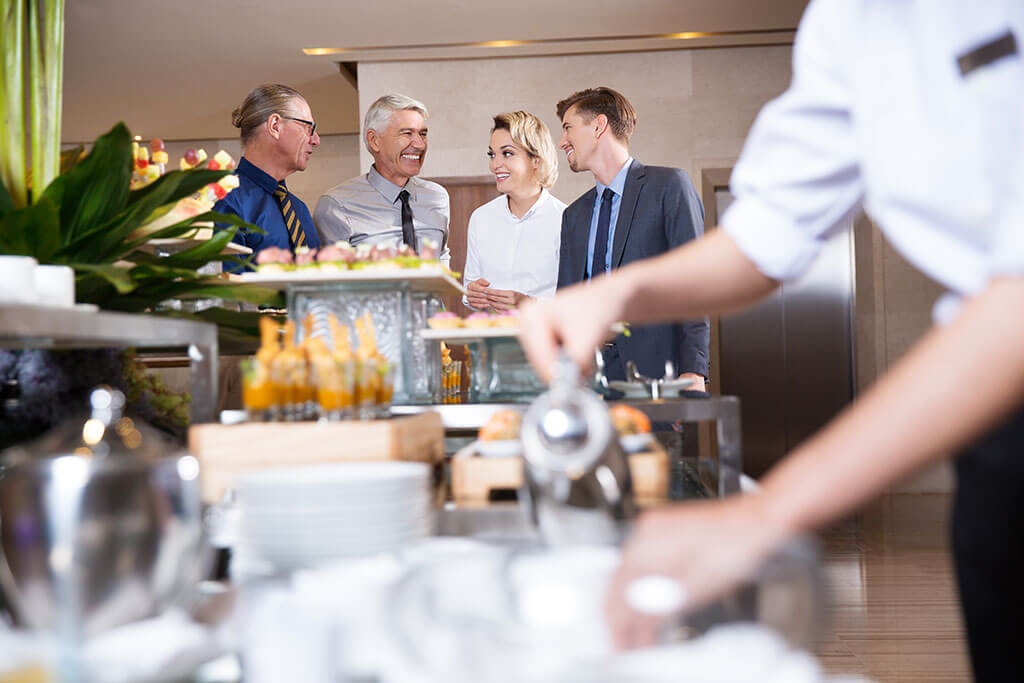 What are the outcomes of implementing an effective SEO for a catering business?
The implementation of an effective SEO for a catering business can deliver long term benefits to your catering business including the generation of qualified leads and-
Upgrading keyword rankings on various search engines with specific keywords relating to your business such as catering services, catering company, or catering services near me.
Generating more traffic to your catering website.
Fill up your sales with the top-quality catering leads within your geographical network.
Escalate your catering business by employing a catering SEO company
To get the best outcome from the implementation of SEO strategies, you must hire a well-reputed catering SEO agency. They will implement various marketing strategies to elevate your business presence and help you to pop up on the top of search results. Some of the marketing strategies that the agency will incorporate are-
Creation of an appealing catering website
The creation of a user-friendly website is the need of an hour in today's digital age. Your website should deliver your prospective clientele an informative, appealing, and well-designed layout, which is easy to navigate. The layout of your website will help you stand ahead of your rivals, so you must optimize it properly.
Optimize the content of your website-
Sometimes the layout and content of your website become the major difference between your success and failure. That is why you must ensure that you have added and highlighted the targeted keywords in your blogs and articles. Try to add relevant keywords in the very first paragraph of your blog to emerge on the top of search engines.
Connect with your clients through social media
Social media is a great medium to promote your business. Twitter, Instagram, Youtube, and Pinterest are viable options to market your catering business. You can deliver catering advice and post a lot of enticing pictures of your delicacies to grab the attention of the targeted audience.
Create links to your catering website
To rank higher in search engines like Google, you must create backlinks to your website through other sites. These links are essential for the optimization of your website. Make sure to create backlinks for your catering website to get the best outcome.
Final Words
If you need any sort of assistance regarding SEO for catering businesses, contact AdsRole. AdsRole is one of the Top-notch digital marketing agencies based in the USA. Their talented SEO professionals work diligently to provide top search engines that assist in generating more qualified leads for your catering business.