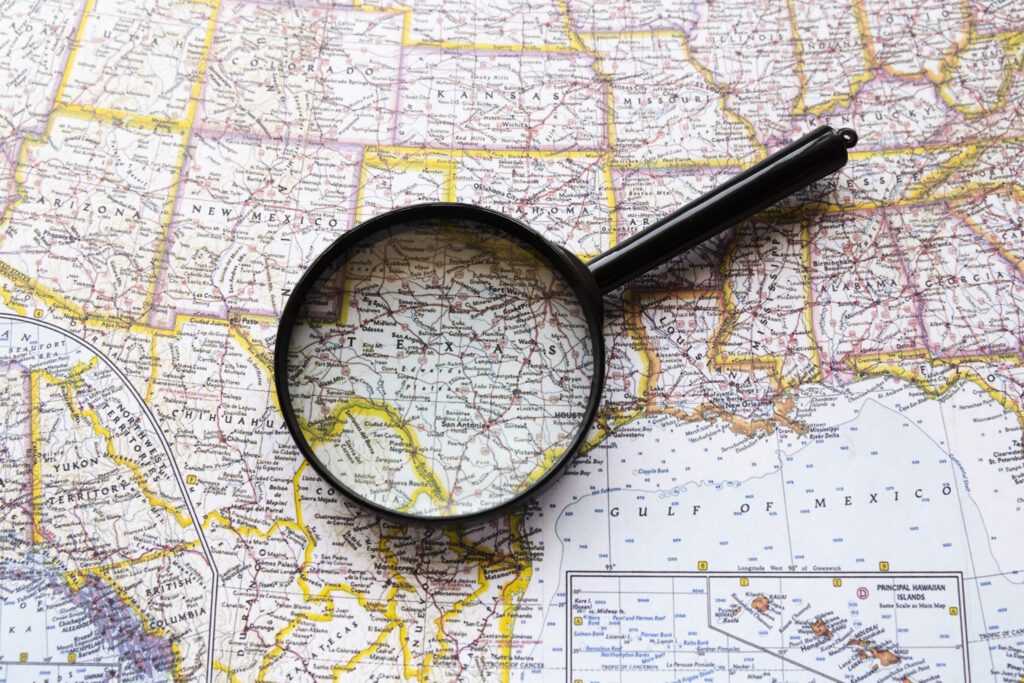 Texas' e-commerce landscape is highly competitive, and businesses must navigate it effectively to succeed. In today's digital age, e-commerce has become a vital part of the retail industry, and the demand for online shopping continues to grow. With the right strategies from online advertising services in Texas, businesses can thrive in the highly competitive e-commerce landscape. Such navigation can be challenging, but following these tips can position your business for success. By staying on peak of industry trends and adjusting your strategy accordingly, you can succeed in your business landscape.
Strategies To Stay Ahead Of The Competition In E-commerce Landscape
Keep up with industry trends, stay ahead of the competition, and make data-driven decisions to succeed in Texas' e-commerce landscape. Follow these tips, and you'll be well on your way to achieving e-commerce success in Texas. Continue reading this blog post to explore some useful tips on how online marketing companies in Texas can help you navigate the competitive e-commerce landscape and achieve success.
1. Optimize Your Website
The first step to success in the e-commerce landscape is to have a well-designed website optimized for search engines. Further, it means using relevant keywords in your product descriptions, titles, and meta tags and having a fast-loading website with a mobile-responsive design.
2. Utilize Social Media
Social media is an essential tool for e-commerce businesses in Texas. Using social media platforms like Twitter, Facebook, and Instagram to reach your target audience, engage with your customers, and promote your products.
3. Offer Free Shipping
Providing free shipping is a powerful incentive to encourage customers to purchase from your e-commerce shop. In the increasingly competitive e-commerce environment, free shipping can make a significant difference for potential customers.
4. Provide Excellent Customer Service
Excellent customer service is critical in the e-commerce landscape. Provide customers with fast response times, clear communication, and easy returns and exchanges. Online advertising services with the right approach can aid the business in building customer loyalty and increasing repeat business.
5. Use Analytics
Analyzing your e-commerce data can help you make informed decisions and adjust your strategy based on customer behavior. Utilize analytics tools to track sales, customer behavior, and website traffic to optimize your e-commerce strategy.
6. Partner With Influencers
Influencer marketing has become a popular way to promote products in e-commerce. Collaborate with key influencers in your field to expand your reach and increase brand recognition.
7. Offer Discounts And Promotions
An online advertising agency in Texas uses discounts and promotions as an effective way to attract customers to your e-commerce store. Use promotions like "Buy One, Get One Free" or "Limited Time Offer" to incentivize customers to make a purchase.
Level Up Your Social Media Presence With Comprehensive Solutions!
If you are seeking a strategic approach to social media marketing for your business, AdsRole is here to provide you with just that. With our comprehensive social media optimization services, businesses in Texas can establish a strong online presence, build a loyal community of followers, and stay ahead of the competition. By leveraging online advertising services in social media marketing, we are helping businesses drive meaningful growth and achieve their business objectives. So, if you want to take your social media presence to the next level, partner with AdsRole today and watch your online presence soar!