You must keep track of your website's advantages and weak points in order to ensure that it is always working well. In this article, you'll discover the genuine value of SEO Audit services. What exactly is it, and why is it so important for the success of your website?
What is an SEO Audit?
An SEO audit is a method of evaluating how well your website complies with best practices; it's the first step toward developing a measurable implementation strategy.
It's essentially a health check that allows domain owners (you) to assess the ability of their website to rank in the SERPs (search engine results pages). It involves viewing your site through the eyes of Google and other search engines.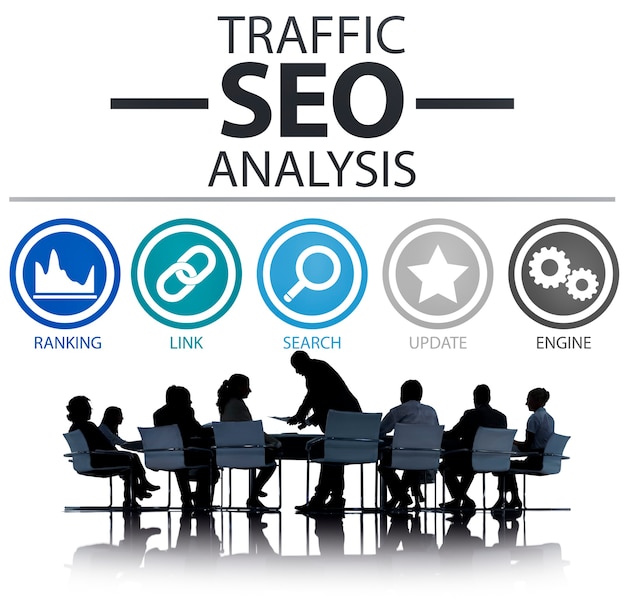 The goal of the audit is to find as many foundational faults as possible that affect organic search performance. The SEO audit will reveal the following:
Technical SEO issues.
Website structure issues.
On-page SEO issues.
Potential off-site problems.
User experience issues.
Content gaps and opportunities
Competitive marketplace insights
An audit is a routine activity that should be performed on a regular basis — it is essentially a "health check" for your website.
What Is Analyzed in an SEO Audit:
While SEO audits may differ slightly, they should all look at the same core technical SEO "table stakes" including sitemaps, server issues, and metadata. An audit should address accessibility, indexation, and optimization at a high level.
The following are some of the categories that are examined in an SEO audit:-
Technical Audit

Indexation analysis
Status Codes
Redirects
Page Speed
URL Structure
txt
XML Sitemap
Off-page Analysis

On-Page Audit

Site Content Structure
Keyword Research
Page Copy Theme Analysis
Keyword Use
Meta Data Analysis
User Experience

Server Log Audit

Crawl Budget Analysis
User Agent Analysis
The data gathered during the auditing process enables to make of precise, impactful recommendations for the individual website and scenario.
BENEFITS INVOLVED IN CONDUCTING SEO AUDIT
You may use an SEO audit to identify areas that need to be improved and behaviors that are harmful to your website's rating. Aside from that, performing an SEO audit will benefit you in the following ways.
1). Helps You Detect And Fix Errors
An SEO audit can help you detect errors that are preventing your website from receiving the traffic it deserves and from ranking high in the search engine results pages (SERPs). It also reveals whether any of your methods are causing you to lose rather than gain online traffic.
Among the issues that an audit can detect are, but are not limited to, the following:
External links going to your site that is harming your search engine rankings.
Duplicate content that causes Google and other search engines to become confused.
Missing meta tags.
Slow load time of web pages.
Error messages.
Many more.
An SEO audit, on the other hand, can assist you in identifying and correcting website issues that may have an influence on your search results ranking, online traffic, and conversions or sales.
2). Lets You Know Which Keywords You Rank For
Keywords are the foundation of SEO, and knowing which ones to rank for is crucial because it is a metric of your SEO success. Your keyword ranking should improve over time as you optimize and build links, but if there are serious concerns, your ranking will drop.
Conducting an SEO audit will allow you to examine the pattern of your keyword rankings, which can aid you in troubleshooting traffic declines, whether they are already occurring or are about to occur.
Additionally, regular SEO audits can allow you to uncover fresh chances once you know which keywords you rank for.
If your web pages aren't generating any clicks from search results, it's probable that they're not what your target audience is looking for. This gives you the opportunity to generate new content or modify your site's existing pages to meet your target audience's search intent.
3). Provides a Data-Backed Progress Report
An SEO audit is a common practice. As you continue to solve all of your website's difficulties, you must also measure all of the site's improvements on a regular basis. An SEO audit report allows you to keep track of how things were before you made all of the adjustments, allowing you to correctly evaluate your website's performance.
Furthermore, every good SEO strategy begins with a website's SEO analysis. You'll need a full audit of your website if you want to have a data-driven SEO strategy and a strong baseline to compare your future outcomes too.
4). Helps You Identify Website Technical Issues
An SEO audit comprises a report that details any technical issues with your websites, such as page load time, sitemap structure and format, canonical page references, broken links, page crawl issues, and sluggish loading speed.
While most SEO campaigns concentrate on on-page SEO elements such as title, meta tags, and so on, technical SEO audit services ensure that external issues such as page load speed, server configuration, and third-party linkages do not derail your optimization efforts.
5). Keeps Your Website Updated
Google's algorithms are also routinely updated. These algorithm modifications are extremely difficult to keep track of, and they may or may not have an impact on your website's ranking. Furthermore, Google has over 200 ranking variables, so you must exercise caution while making modifications to your website.
That is where an SEO audit comes in. SEO auditing tools use Google stats to give data-driven and up-to-date recommendations regarding what adjustments to make to your site.
Why It's Important to Audit Your Website on a Regular Basis:
Because your website serves as the "hub" of your online identity, it's critical to conduct frequent audits to verify everything is in working condition. It's also worth noting that your website is a living digital property that doesn't stay static for long periods of time. Your website's material is added and/or removed over the year. As a result, audits should be performed on a regular basis. It is suggested that websites be audited at least once a year. This enables your teams to address significant issues as they arise.
After your audit, you should focus on other aspects of SEO to ensure your competitiveness. After all, the technical foundation isn't the be-all and end-all of SEO success. If your business relies on people visiting a physical place, it's critical to monitor your competitors' SEO activity, stay up to date on the latest search engine best practices, and maintain local SEO best practices. All of these are components of a good SEO plan and should be implemented in tandem with your audit and regular SEO maintenance.
Takeaway
Conducting an SEO assessment on your own may reveal a plethora of areas that require improvement. Because you are familiar with your own website, crucial components of it may go ignored. That is why having a third-party SEO audit can be beneficial — you can compare the results to receive an accurate assessment of your website's overall quality.
You might get the same results if you do the audit yourself, but with an SEO audit specialist who cares about your site and its rankings as much as you do, you can act on your SEO strategy with confidence.