Everyday, Google has over 3.5 billion searches, making it the only search engine platform for up to 80% of all trackable website traffic out of which 82% of marketers say their goals were achieved by SEO. SEO stands for Search Engine Optimization, it is usually utilized by businesses for promoting their product and service by ranking on the top of the search engines like Google, Yelp, Bing, Yahoo etc. SEO is one of the most effective ways when it comes to advertising, increasing traffic to your website. The ultimate 2023 SEO Checklist will take you through the complete process and once you are done with this, you are gonna have so many creative ideas to enhance your SEO more than you desired and rank your website at top of the Search Engine Result Page (SERP).
SEO CHECKLIST: HOW TO ENHANCE YOUR RESULTS
In this competitive world, you need to get your business's website at the top of the Search Engine Results Page (SERP) in order to be successful. It can be time consuming but it is definitely possible, even for new websites to rank at top with this ultimate 2023 SEO checklist.
1. SEO BASICS CHECKLIST
If you think just purchasing or buying a domain and setting up your website is enough and is SEO ready, then you are wrong about it. So let's begin with the SEO Basics checklist.
1.1) Set up Google Search Console (GSC)
GSC is a free tool which website owners can use for monitoring their website's traffic, search performances and issues which are stopping the website from ranking high in the search results.
Go to the sign up page and create your GSC account. After creating, verify your domain so Google can validate its authenticity.
1.2) Set up Bing Webmasters Tool
Bing search engine is the second largest search engine in the USA and has 15 -17 percent of all searches. Bing offers a free tool known as Bing Webmasters tool which allows you to add your store to its crawler. Do the same as a GSC account, sign up and verify.
1.3) Submit Sitemap
A sitemap has to be submitted both at Google and Bing. These sitemaps help search engines to understand the organization of your website. If you are utilizing WordPress Management System then go to Yoast SEO plug-in to create sitemaps.
Submit the sitemaps on both Google and Bing.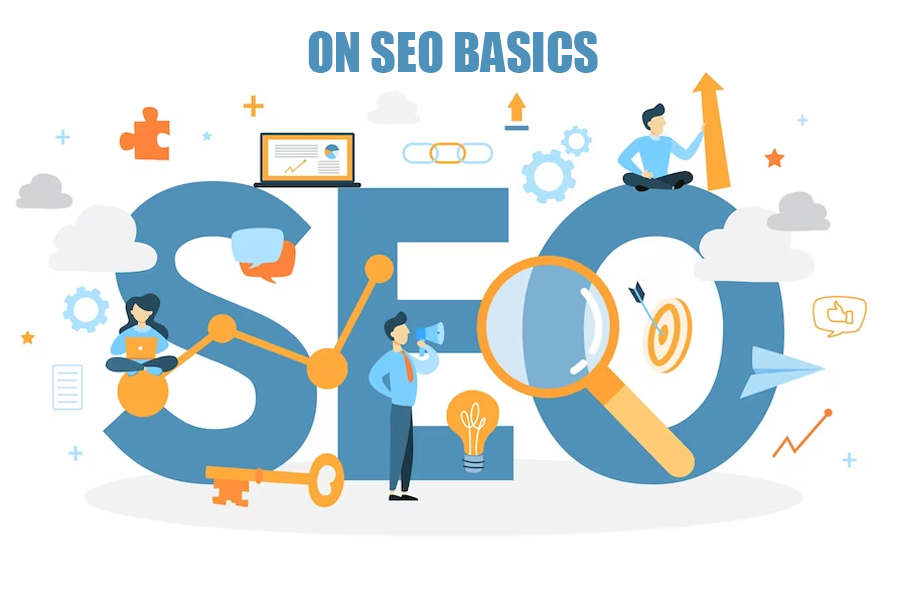 1.4) Set Up Google Analytics
Google Analytics is responsible for sharing data about user interaction with your website.
After installing, you can monitor how people are interacting with your website arriving via search engine. Set up a Google Analytics account. After setting up, add your web property. Add a data stream by introducing Google tag ID into your CMS hosted website carefully.
1.5) Consider SEO Tools
In this fast paced world, coming up with algorithm changes, competitor's keywords and ranking are very challenging especially for all online businesses. You can find a variety of paid and free SEO tools which you can utilize for yourself.
Paid SEO tools like Moz, Ahrefs, Semrush, Keywords Everywhere etc.
Free SEO tools like MozBar, Keyword.io, Screaming Frog etc.
1.6) Index Your Site
Every website should be properly indexed by search engines for it to rank higher in the search results. The fastest way to see the indexing website is to go to site:yourdomain.com. Your website is not indexed if nothing appears. For new websites, it takes around a week after submitting respective sitemaps.
If you are failing in this basic SEO checklist then immediately connect with the best SEO company in Texas for boosting up your business's website and its rank on all SERPs..
2. ON-PAGE CHECKLIST
It takes a lot of effort and time to get all your pages to rank high as you will be competing with bigger sharks in the market. Go through and follow this On-page Checklist and see what aspects you can optimize.
2.1) Do Keyword Analysis or Research
You can make use of keyword research tools easily available like Moz, Ahrefs etc to identify the exact search volumes of keywords (Average No. of times keyword searched in a month) and get an idea which keyword is working best and suiting your product or services.
Shortlist keywords according to your target audience and keyword intent, After shortlisting keywords, map the keywords to content types.
2.2) Optimize Your Heading Tag
Heading Tags especially H1 and H2 for any page should always contain relevant keywords. All search engine platforms will understand the content on your page through this only. Use one H1 for a small website page and more if you are optimizing a bigger website page.
2.3) Create Effective Title Tags
Ranking in search engines is just one part, convincing users to come and visit your website is another huge part. Title tags are blue in color which are clickable appearing in SERP.
You can optimize your Title tags by:
● Generating effective titles which are easily readable, giving the description of content and should include proper keywords.
● Title tags have a limit of 60 characters so don't cross it.
● Include keywords in the beginning if possible.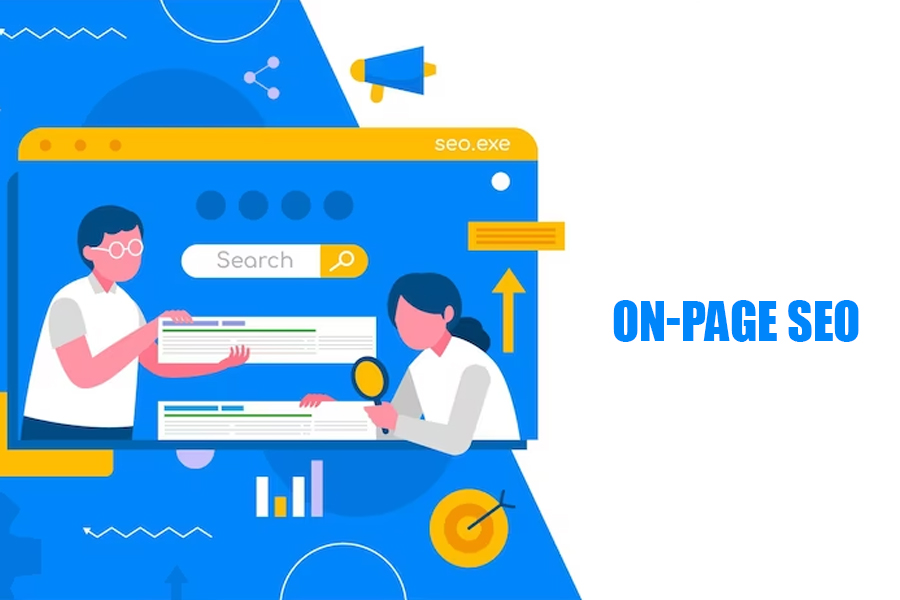 2.4) Optimize Your Meta Description
Meta Description is actually a small snippet of text which appears just below the blue title tags in the SERP. Whatever you choose to write here should complete;y and correctly describe the content on the page and should be influential enough to get a click from the user. Meta description gives a first impression of you in the search results and getting clicked by users to visit your website. Make sure you include your perfect targeting keywords and not cross the limit of 160 characters.
2.5) Add 1 Keyword In Your Page URL
Adding a keyword in your Page URL is very important, as the URL provides information about the content of the page to the search engines. Keep your URL as small as possible and avoid using fillers.
Following will help you make a better URL:
● Readable URL is the best URL.
● Make use of hyphens (-) instead of underscores (_).
● Always include atleast 1 keyword in the URL.


2.6) Create Descriptive Alt Text for Each Images
Giving a name to each image is really important to make sure your photos are appearing in the images results if searched. Writing and creating descriptive alt text provides all the explanation search engines require for understanding the image and then can make the content accessible to blind or special people.
2.7) Add Schema Markup
Schema markup is used to improve Google's understanding of your website's content by organizing data in a specific manner and allowing page information to be visible directly in SERPs. Adding schema markup can potentially increase click-through rates and direct increased traffic to your website.
Get in touch with AdsRole, the best SEO company in Texas which is recognized by Clutch as the best website development company and best On-page SEO company.
3. Content Checklist
Content on your website says a lot about your business like your products or services, your values, your quality etc. It is necessary to have the best content and updated content on the website. Go through this content checklist and see where you fit.
3.1) Come Up With Content Marketing Strategy
Creating a perfect content marketing strategy can be a difficult task. Here are some ideas which you can incorporate if you are looking for one.
● Brainstorm customer questions.
● Use keyword research tools.
● Give more value from your products.


3.2) Check Content Readability
Every content you create should be easily readable by users. If the users can't understand your content, then they will leave and go to another website which is more understandable.
Follow the tips given below in order to enhance readability and formatting of your content.
● Add Table of Contents.
● Use ordered and unordered lists.
● Proper indentation is a must.
● Break content into small sections with effective headings and subheadings.
3.3) Fix Duplicate Content
All content featured on your website should be unique and specifically generated for your platform. Duplicate content usually occurs when similar content is identified on two separate Page URLs resulting in a challenge for search engines to choose the correct page for ranking purposes.
3.4) Make Specialized Landing Pages
Rather than directing customers to your website's homepage and leaving them to search for the needed information, a landing page is a focused single URL page dedicated only for one specific topic. By creatively optimizing these landing pages with correct keywords and formatting, you can easily boost your chances of appearing in the SERP when users are particularly searching for that content.
If you feel your business is lacking in these areas, then connect with SEO services in Texas, the best digital marketing company.
4. TECHNICAL SEO CHECKLIST
Technical SEO is one of the most challenging aspects for improving your website's ranking. Go through this technical SEO checklist for being 100 percent sure that search engine crawlers can easily reach your site and provide users with a smooth and user friendly experience.
4.1) Check If Your Store or Website is Mobile Friendly
When Google notices that your website is taking a long time to load or it isn't working properly, it will stop recommending your website in SERP. To make sure this doesn't happen, always monitor your website and its performance. You can check whether your website is optimized for mobile usage at Google's Mobile Friendly Test.
4.2) Utilize HTTPS Secure Domain
Search engines always try to maintain a safe and reliable search experience by not promoting unsafe websites. Google considers SSL certification and HTTPS domains when identifying a website's position in the SERP.
Websites which are secured utilize encryption, making sure that sensitive personal information through the site remains inaccessible. All websites like ecommerce sites, blogs, and affiliate websites require security not only to safeguard their user but also to improve their rankings in search engine results.
4.3) Check Website or Store Speed
The main objective of search engines is to provide the most relevant results according to the query of searchers. Websites having slow loading times fail to meet this basic standard. Site speed is considered an important ranking factor.
To increase your store's performance, go and run your site through PageSpeed Insights. It will give you Google's recommended list of adjustments that you can optimize and enhance your website's loading time and performance.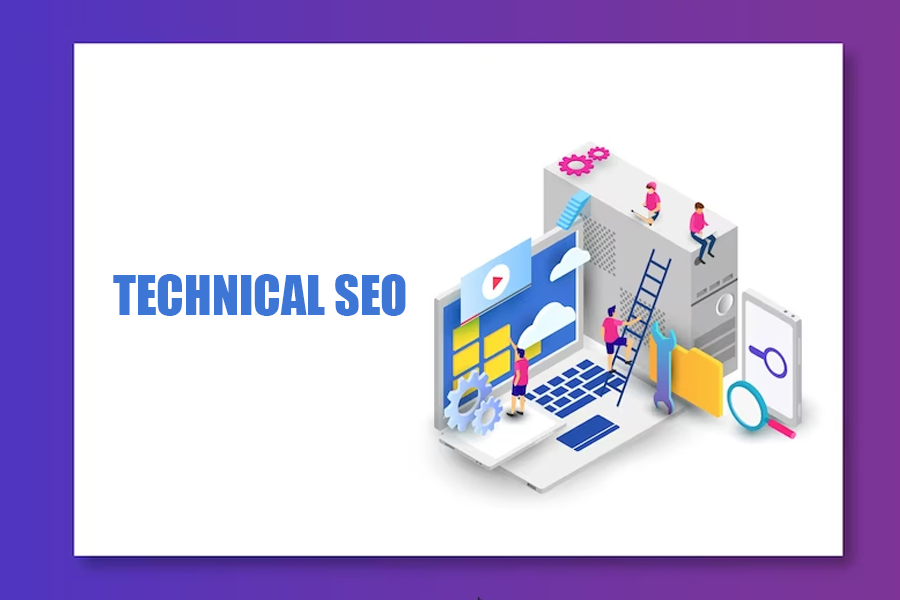 4.4) Fix Broken Links
Search engines usually use bots that crawl websites and their pages for indexing them. When a bot faces an issue in accessing a website, it leads to a crawling error. Address all such issues if you are receiving alerts for the same.
Make use of the Google Search Console (GSC) for finding out crawling errors on your website. If you have removed a page or product then redirect the crawler to a new destination in order to avoid more errors. Doing such will interact with users and atleast let crawlers access your new page.
4.5) Make an Internal Linking Strategy
Internal linking is a very important strategy in SEO marketing, as it is used for linking one page to another within your website. When linked properly, it can significantly improve your search engine rankings in the SERPs.
The concept behind internal linking is to link relevant content together. This process not only assists search engines in recognizing your content in a particular subject but also assists them categorize your information.
4.6) Optimize Your Anchor Text
Anchor text in general refers to the clickable text associated with a hyperlink. Anchor text plays a major role in assisting search engines to understand the context of the linked page and to identify which search terms should be used for ranking.
To improve your ongoing strategy, it's necessary to diversify the types of anchor text you use. For example, if you are editing and optimizing a blog post about blogging tools, use:
● Use exact phrases like blogging tools.
● Utilize related phrases like small business blogging tools.
● Use phrases like tools for bloggers.


4.7) Make a Navigation Strategy
Coming up with a global navigation menu for your website is also very important. The navigation menu should hold the most crucial links for visitors and should guide them to the desired pages like blogs, products, or landing pages. The global navigation links also assist search engine crawlers in understanding the most relevant page.
Three most common types of navigation links are:
● Single-bar navigation
● Double-bar navigation
● Dropdown navigation


Tried improving your Technical SEO but still can't rank high? Reach out to AdsRole, the best online marketing company with the most affordable SEO packages.
5. OFF-PAGE SEO CHECKLIST
Whenever your website gets a link from another site, it signals to Google that the linking site considers your website very reliable and trustworthy. That is why Off-page SEO contributes to the development of your Domain Authority which is very important for business to rank high in the SERPs. Google relies on factors such as the quantity, quality, and relevance of links pointing to a particular page or website when identifying its ranking.
5.1) Computer Backlink Analysis
With the availability of tools like Moz's Link Explorer and Ahrefs Site Explorer, you can easily investigate the websites and pages linked by your competitors. By determining such patterns, you can get valuable insights for potential partnerships.
This analysis lets you gain a better understanding of what interests are used by your competitors and how you can have high quality backlinks.
5.2) Create Guest Posts
To use valuable backlinks, you will need an effective strategy to concentrate on partnerships and determine potential collaborators for exchanging backlink with content.
Seek out website owners actively seeking external contributors. By giving them content, you can get a backlink to your website which is usually included in the author bio section. This partnership method allows both parties to benefit from each other.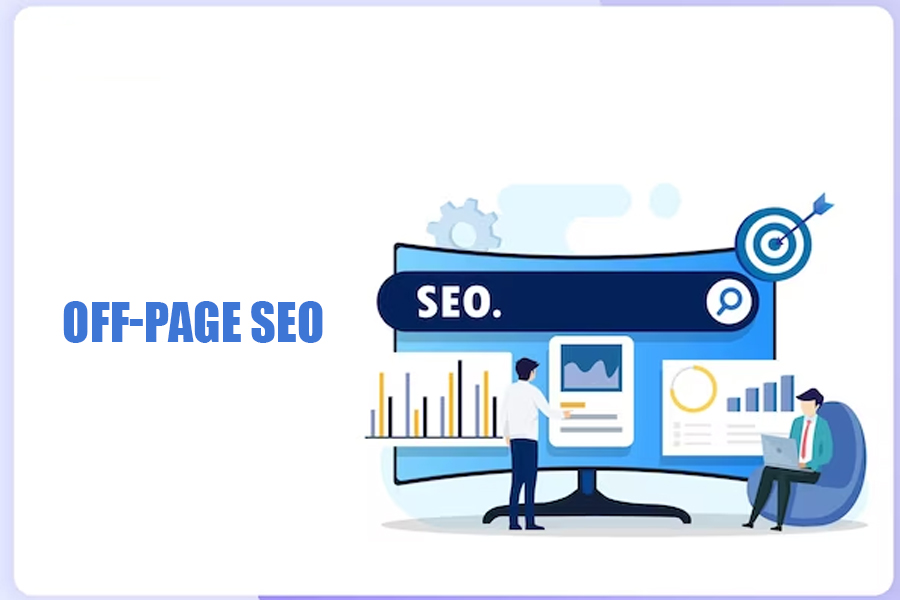 5.3) Secure press mentions
Few tips to obtain press coverage are as follows:
Participate in awards or competitions.
Disseminate press releases to relevant media outlets.
Promote a social cause to gather media attention.
Send product samples to writers and journalists.
Stay responsive to journalist inquiries on platforms like HARO (Help a Reporter Out).
5.4) Reclaim brand mentions
Once your store or products have gained some pace, utilize a brand monitoring tool to explore instances where your brand or products are tagged on other websites without being linked. In a positive official manner, connect with the writer and ask them to put a link on your tag.
Facing difficulties in optimizing Off-page SEO? Connect with AdsRole, the best SEO Company in USA which is recognised by organizations like Clutch for its most affordable SEO and PPC packages.
6. LOCAL SEO CHECKLIST
If you run a business which is dependent upon geographical area, local SEO should be the main component of your SEO checklist as it helps all customers in your area to explore your physical retail locations.
Following are simple steps which you can implement to enhance your local SEO:
6.1) Set up Google My Business
Google My Business (GMB) is a very important and free SEO tool designed for local businesses by Google. GMB makes sure that customers can find your business on Google Search and Maps.
Go to the sign-up page and provide basic information about your business, including name, category, location, and contact details. After signing up, optimize your GMB Page to improve your online visibility in search results and relationship with your customers.


6.2) List Your Store on Major Directories and Platforms
There are lots of web directories available, but only some of them have an impact on your rankings. Few directories in which you should list your business are Facebook, Apple Maps, Google My Business, LinkedIn Company Directory etc.
You can also look for more web directory lists online and add your business to those directories that align with your business.
6.3) Fill Out Your Contact Us Page
The Contact Us page is very important for building trust and attracting more local customers. Give detailed information like your name, address, and phone number, through a contact form.
Try to keep consistency in all the content for Local SEO as search engine Google values accuracy for searchers. Add your business hours and contact details and optimize them in case you are not available.
6.4) Create City-specific Landing Pages
If your business is in different cities, then you should create unique landing pages for each city. Doing such simplifies the process of ranking for market areas without creating new websites for each area. Develop location-specific content for each of your landing pages. Doing such will also stop Google from penalizing your website.
By implementing all these local SEO best practices, your business will definitely improve its online visibility and will start to attract more customers from your local area.
Need assistance to boost your Local SEO? Hire the best digital marketing company for creative Local SEO strategies and for increasing your websites online presence all with top ranking on SERPs.
To summarize, by far you must have understood all aspects of SEO and what all you can do. This ultimate 2023 Checklist is specially created to help both small and large businesses throughout the world for improving their online presence by ranking their website higher in SERPs. Don't worry about the time it will take, spending a little time now will definitely be fruitful later in more ways than you can imagine. If your brand's website checks out each of the aspects in this checklist then your website is probably ranking here but to stay there you need to constantly optimize your website, its content, keywords etc. For all those missing out some aspects in this checklist, not to worry just implement each idea and in no time you will see an increase in the rank as well as in sales and Return On Investment (ROI). All the very best!!
SEO Checklist FAQs
Question: Tips to rank a new website on Google?
Answer: Following are the tips you can implement for ranking your new website higher in the search results:
Create high-quality content.
Safeguard external links.
Use Google Search Console for submitting sitemaps.
Set up Google Analytics.
Optimize all your images with descriptive alt text.
Create internal links.
Question: How frequently should SEO be done?
Answer: SEO is a long term and ongoing process. You need to constantly optimize your content and website for meeting current search intent. Also you need to optimize the keywords you are utilizing.
Question: What do you mean by SEO Checklist?
Answer: SEO Checklist is basically a list of optimizations which any business can implement in order to rank their website at the top of the search results of search engines and boost up their sales and revenue.
Question: SEO requirements?
Answer: Following are SEO requirements:
Demonstrate Authority
Loading Speeds (As fast as possible)
High-quality Content and Images
Secure HTTPS Domain
Website Design Response