Even the world's top websites choose to refresh their websites in order to remain leaders in their respective industries. We'll list at least five observable changes that occur once an eCommerce website is redesigned:
Increased conversion rate
Increased overall traffic
Escalating leads and sales
More overall and return visits
In this blog, we'll look at some of the reasons to redesign your eCommerce website, from A to Z.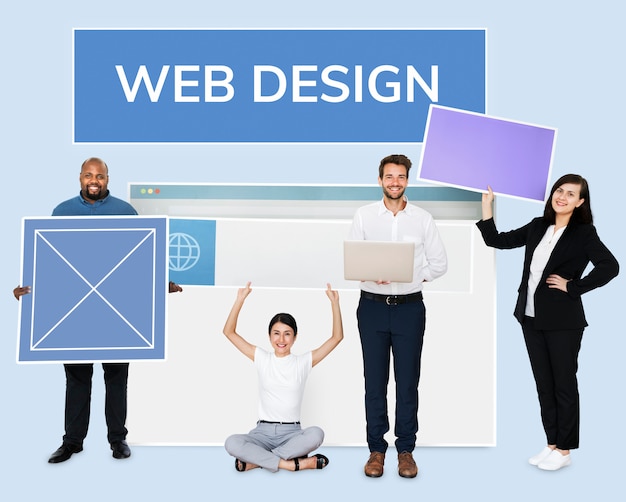 Why it's time to redesign an eCommerce website
Why should a website be redesigned?
The first obvious response will be "because it's ugly."
No, not all of the time. In most cases, this is not the primary reason.
Because they are ineffective, eCommerce websites require new faces. They don't draw attention, and it takes too long for visitors to figure out how to use them. They simply do not sell. Here is an alarm checklist that indicates that your website needs redesigning:
Ecommerce Website Redesign 2023: Reasons
1. It's time to go mobile
The Majority of us make purchases on the go using mobile devices. This is the primary reason for Google's mobile-first index concept.  It claims that websites that are mobile-friendly rank higher in SERPs than those that aren't. As a result, mobile-friendly websites rank higher in search engine rankings. Furthermore, responsive websites facilitate online sharing, increasing the likelihood that your website visitors will share on their social platforms.
Customers will never visit a website that isn't mobile-friendly—not to mention trying to make a purchase. To accommodate a smaller screen, you can offer your website a basic appearance, but that isn't enough. To guarantee a great mobile user experience, you must optimize a number of factors.
Consider how mobile devices will resize the design while redesigning. Use tools to test your new design on a variety of mobile devices. Keep in mind that devices vary, so keep up with the latest trends and be the first to adapt your mobile website version to new ones.
2. High bounce rate and low ROI
Google Analytics will provide you with information on visitor behavior and conversions on your website. A bounce rate of 26 to 40 percent for eCommerce is excellent, 41 to 55 percent is average, and anything between 56 and 70 percent is poor. The website is considered useless if the bounce rate exceeds 70%. If your website is experiencing poor traffic and high bounce rates, it's time to redesign it, focusing on metrics like exit and bounce rates, conversions, and average visit duration.
The reasons why visitors are leaving your website will be addressed in your eCommerce website redesign. Confusion in navigation, uninspired design, poor technological functionality, and a convoluted structure are among the reasons.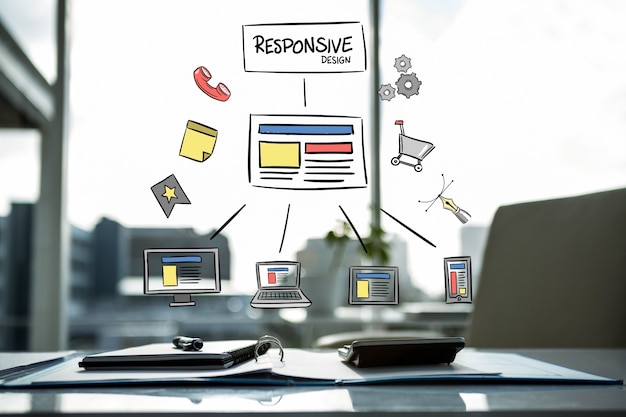 3. Declining sales
If your sales numbers are consistently declining, even during your peak season, and you are unable to attract new clients, you should consider redesigning your eCommerce site.
A poor user interface and perplexing CJM are frequently determining factors in users opting for a competitor service, which could explain the low sales results.
4. Your Current Website Doesn't Fit The Target Audience And Business Objectives
Do you have a good understanding of what your customers want? Are your business objectives, as well as your target audience's attitudes, buying patterns, and behavior, taken into account? If not, your eCommerce website will fail miserably.
Many store owners make decisions based on their instincts, which is a mistake. Redesigning the platform will allow you to better fulfill the needs of individual users.
But how can you create a new version of the website that does everything? The solution is to solicit consumer feedback and test your store. User feedback can be obtained by emailing a simple questionnaire to your subscribers or having a slide-up inquiry box on your website.
It's a good idea to operate two separate versions of your eCommerce website with small modifications for a period. You will be able to identify the features of the website that your target audience uses the most.
5. Obsolete technology and poor usability
Pages that take an eternity to load for clients, poorly integrated plugins, and poor responsiveness are all signs of out-of-date technology.
Poor usability is often associated with out-of-date technologies. If you see any of these issues on your website, please address them.
There is no structure and a profusion of elements. Inadequate space between informational blocks, contradictory colors, and typefaces that are excessively "artsy" all confuse users and do not help sales. Look at this:
Multiple navigation options: Users are overwhelmed by the offers and forget why they came to this store in the first place.
Complicated checkout process: If yours has extra steps, make them as simple as possible.
No search feature: Finding a certain product in a catalog takes far too long. Allow users to quickly locate what they're seeking with a search bar.
6. Your business is mature enough to have a custom website
Due to financial constraints, it's common to purchase a website template at the start of your organization. However, its lack of originality and limited business opportunities become too clear to overlook. Expect low visitor counts if your eCommerce website design is one of many clones on the market. Redesigning your website from the ground up and sprinkling in some special features will elevate it to the top of the eCommerce league.
One of the advantages of redesigning an eCommerce website is that it will include custom-appealing visual material and enticing product descriptions, both of which are crucial. Some people prefer to absorb and digest information visually, while others prefer to read it. Product descriptions should entice visitors to your site, provide useful information, and, eventually, sell the product. As a result, employ emotive language to illustrate the benefits of the product you're selling.
Final Thoughts
According to the data, eCommerce retailers have already attracted over two billion shoppers worldwide. It's very likely that yesterday's customer has recently launched a business to sell goods. The e-market is, without a doubt, a fiercely competitive one. Consider redesigning your eCommerce website to attract new customers and retain existing ones. To get competent service and a vision of your platform, contact the experts.
Note: You can improve your business website user-friendly by using web development services in the United States. Consider website redesigning to increase visitors to your site.