PPC advertising is one of the most established forms of digital marketing for your business that offers you an opportunity to rank higher on various search engine results pages. If you have never run a PPC campaign before, here are a few ways to run an affordable PPC campaign for your business to generate organic traffic on your website and improve your conversion rate.
You Must Decide the Budget for the Campaign
Before initiating your campaign, determine the maximum budget you are willing to spend per day to run an affordable PPC campaign for your business. Compare your estimated budget to the average cost per click (CPC) for your industry and utilize it to determine a specific goal for your PPC efforts, such as brand awareness, leads, sales, etc.
Select a Specific Keyword
If your budget is low, you can choose only fewer keywords. Rather than bidding on many keywords, choose a unique and long keyword to target in search engines. Keep in mind that the keyword should align with the terms a searcher will look for on a search engine and how it compliments your campaign goals. If you find it challenging to choose a keyword, you can also invest in PPC packages to select appropriate keywords for your campaign.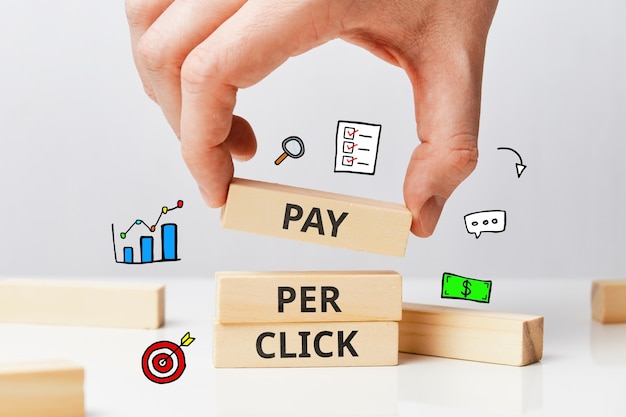 Develop a Single Keyword Ad Group
After choosing a specific keyword, create a single keyword ad group (SKAG). The SKAG will take your keyword and modify it with similar matches, helping you make the appropriate ad content with the most relevant search terms. With too many keywords, your PPC campaign may fail to create an impression. Therefore, you must develop small ad groups with specific potential keywords to succeed in your PPC campaign.
Choose an Appropriate Bidding Strategy
It would be best if you had an appropriate bidding strategy to give a boost to the PPC campaign. For that purpose, Google Ads offers several bidding strategies to support your advertising campaign. However, it becomes overwhelming to choose the correct bidding strategy with multiple options available. To select the right bidding strategy, you must consider your campaign goals, whether you want more clicks, conversions, or brand awareness in your PPC advertising.
Consider Location and Timing
Geotargeting and ad scheduling can help you eliminate non-targeting audiences. If you run the business in a specific area, your business services will only make sense to the audience of that particular area. Therefore, with geotargeting in your PPC campaign, you get an opportunity to target a specific group of audiences in the specific area where your business operates.
Work on Your Landing Page
For a successful PPC campaign, optimize your landing page to match its content with specific keywords; otherwise, your conversion rate might fall. You must ensure that your targeting audience should get what they're looking for on the landing page. You can also consider buying PPC packages to optimize the landing pages and other tips to create a successful PPC campaign.
Are You Ready to Launch a PPC Campaign?
The PPC campaigns can provide a good ROI for your business when planned and executed correctly. You can launch a successful PPC advertisement by implementing the mentioned above ways. If you want to purchase PPC services packages, connect with AdsRole and give a boost to your PPC advertising. The experts at AdsRole will assist you in designing your PPC campaign with their skills and expertise. Feel free to connect with us for more information.