Influencer marketing is already big, and it is only going to get bigger. Despite rising inflation and shrinking budgets, influencer marketing is an essential strategy to remain in the race for an effective marketing game in 2023. Every year brings about new social media platforms, content, and ways brands can engage with their potential customers. Opting for SMO packages offered by reputed agencies helps them better clarify the marketing trends. Thus, the more you are clear about what's going on in their influencer marketing industry, the better you can plan ahead and outperform your competitors.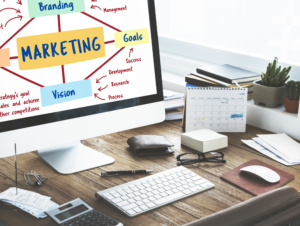 Trends That May Lead To Successful Marketing 
We are exploring some of the trends that will help boost your business growth in 2023. If you want to remain ahead of the curve, continue reading to know more about these influencer trends.
Growth Of Livestream Shopping
Livestream marketing has been a rapidly growing trend, and others are slowly picking this up. Folks are slowly ditching traditional shopping platforms and preferring the live stream. It is because, on Livestream shopping, individuals are able to buy the products when the influencers go live and try the products themselves. Further, it creates a lot of credibility and trust for the product among the buyers. Moreover, the buyers can ask their queries and address their concerns live. Considering the increasing reach of social media, connecting with the best SMO company for your brand will definitely boost this trend.
Rise Of Affiliate Programs
Gone are the times when you needed to become the brand ambassadors to promote your products. With the rise in affiliate programs, many influencers are now promoting products and services through social media platforms by just signing up for specific affiliate marketing programs. In such marketing trends, an outsider promotes and encourages the supporters to buy certain products. With more influencers collaborating with e-commerce platforms and driving sales, the line between affiliates and influencers has blurred significantly.
Social Media Taking Over Search Engines
More users are turning to different social media platforms like Tiktok or Instagram for searches over Google Search or Maps. A search on social media is more likely to generate relevant and personalized results considering factors such as the person searching, including cultural elements like music, events, or popularity. Moreover, subscribe for an SMO packages because, unlike Google, social media allows search results to be filtered based on likes and views. Thus the right social media campaign can bolster brand-associated search results.
Focus On Building Influencer Relationships
With influencer trends on the rise, more and more brands are collaborating and constantly resorting to influencer marketing, not just before the big holidays. Long-term collaboration with influencers is highly recommended as they stand out on social media and also build more trust, thereby bringing better results for the brand. The growth in these trends has led to more brands competing for high-quality influencers and are constantly looking for an online marketing company to get their social media page on point.
Increasing Popularity Of Video Content
Video content is on everyone's list, not just as an influencer marketing trend but also as a marketing trend in general. For brands willing to experiment, YouTube shorts are well worth experimenting with. Considering the rise in these trends, nearly all social media platforms are experimenting with short video creations. Youtube offers some advantages over other video creation platforms, as some still struggle with security and privacy concerns.
Get Your Marketing Trends On Point With Us!
If you want your brand to see new heights in 2023, reach out to AdsRole. We are a digital marketing agency and offer the best SMO, PPC, and SEO services to increase your brand visibility. Contact us to get the best SMO packages from us to level up your influencer marketing trends this season.