Are you looking for innovative ways to connect with your audience? Then start with your website. A wonderful website design can make a long-lasting experience in the mind of your consumers. Also, it gives a sound user experience along with helping in boosting your SEO. Gone are the days when customers fell for simple web designs. As a business professional, you must stay up-to-date with trends gaining momentum. But while following trends, remember to keep the font easy to read and choose the right colors. You can take help from the best website design company to stay ahead of the curve. Let's explore the hottest website design trends for 2023.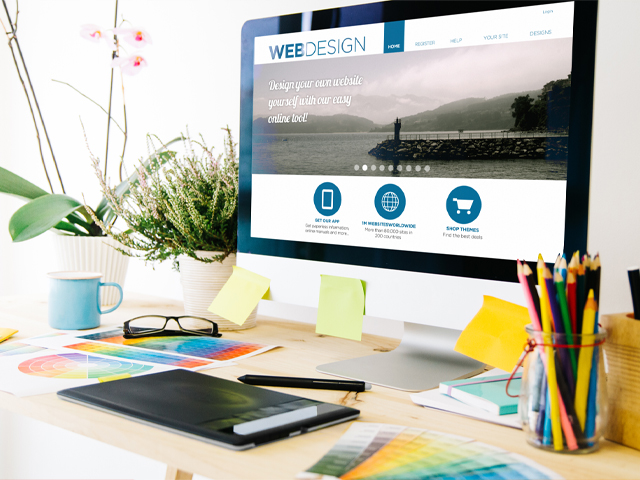 Web Design Trends You Need To Hop In For 2023
Your website represents your brand. Customers will visit your website to check the product details and services you offer, reviews, history, etc. Ensure that your website works efficiently and is easy to navigate for all users. Continue reading about the web design trends you can follow in 2023.
1. Bringing A Touch Of Playfulness With 3D World
Small, subtle animations can enhance the user experience, and the experts in website design services are getting creative by adding sound effects and fun elements to give a full cinematic vibe. It can highlight your products in front of your target audience.
2. Adding Dynamic Effects To Claymorphic Scenes
Claymorphic scenes are gaining popularity in 2023 for great web designs. This style combines a cartoonish appearance with a mix of 2D and 3D illustrations and highlights text. If your brand needs to provide instant call-to-action buttons for users, claymorphic could be a smart choice.
3. Integrate Graphical Elements Into Photos
Consider incorporating graphical elements into photos to quickly and effectively explain your products and services to consumers. You can add lines, shapes, typography, and more to the photos. If you need help with how to proceed, turn to AdsRole, the best website design company in USA. We can help you design a website that provides the finest consumer experience.
4. Embracing Physical And Digital Realms With Scrapbook Aesthetic
A scrapbook aesthetic design can help you connect with users on a personal level. This style involves doodle drawings, DIY elements, handwritten lettering, and sticker graphics. Your website will instantly become more attractive to consumers by combining the physical and digital realms. Contact the best website design company for help with this style.
5. Bold Typography To Create A Visual Impact
If you want to keep your website professional yet trendy, consider using bold typography. Be creative with your words on the page to stand out from the crowd and make a bold statement about your product without wasting any of your clients' time.
Ready For The 2023 Web Design Trends?

In addition to the trends mentioned above, consider using overlapping text on your website for a subtle effect. If you want to try these trendy website designs, reach out to AdsRole, the best website design company. Whether your business needs e-commerce or creative designs, we offer these services at the best price. Connect with us to learn about the other services we offer.