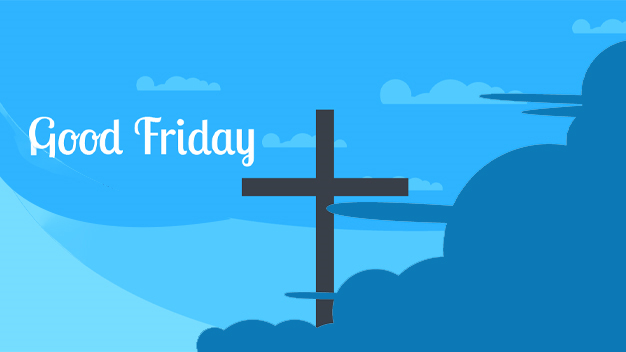 Search engine optimization is the technique of optimizing websites or web pages to enhance their visibility and ranking in search engine results in pages. It involves businesses reaching their target audience and increasing their online presence by increasing the quantity and quality of organic traffic to their website from search engines. SEO involves various things, such as on-page optimization, keyword research, link building, and content creation, among others. By implementing these techniques, businesses can improve their website's ranking in search engines, which can lead to higher conversions, sales, and revenue.
Good Friday is a time of reflection, renewal, and hope. As we commemorate this important holiday, we can also use it as an opportunity to re-energize our digital marketing efforts. Therefore, SEO is considered one of the best practices to level up your brand presence on social media. A great SEO practice capitalizes strategies into effective leads. Are you searching for services that elevate your sales pitch this Good Friday by leveraging SEO services?
Top 5 Ways SEO Strategy Improves Your Sale This Good Friday!
As the world's largest shopping season on this Good Friday, some may wonder if SEO specialists will face challenges. With the rising cost of living, a drop in customer confidence, and frequent Google algorithm changes, there may be concerns that these factors will negatively impact the work of SEO specialists. However, it continues to be seen what the actual effects will be and how SEO specialists will adapt to the changing landscape.
1. Make A Separate Landing Page For Good Friday!
One effective strategy is to build a dedicated landing page for Good Friday, which can improve your website's visibility and search engine rankings. When creating landing pages, it's important to consider what users are searching for, such as keyword combinations that include your brand name or product, along with words like deals, discounts, or promos.
To optimize your landing pages further, you can use Google Trends to analyze historical data and identify popular choices in specific product categories. If you plan to offer discounts for Friday, creating separate landing pages for each product or service may be worthwhile.
Ideally, it's best to start planning the creation of your landing pages and their content well in advance to ensure pages are optimized and ready to go before the holiday rush. By following these strategies, you can improve your website's reach, attract more targeted traffic, and increase your chances of driving sales during Good Friday using search engine optimization.
It's important to ensure repeat visitors can easily find and access your updated holiday landing pages to take advantage of your holiday specials. One great way to improve this is by adding new pages to your website's sitemap. By doing so, you provide a clear map for search engine crawlers to swiftly locate and index them, which can improve your website's visibility and search engine rankings.
By making these updates to your website and sitemap, you can ensure that your new holiday landing pages are visible and accessible to visitors and search engine crawlers. It can increase your chances of attracting more targeted traffic, driving sales, and ultimately, achieving success during the holiday shopping season.
2. Enhance User Experience
During the holiday season, like Good Friday, online shoppers may encounter challenges such as difficulty finding specific deals or products on a website or discovering that items are out of stock after browsing for a while. These frustrations can lead shoppers to quickly switch to other options, which can result in lost sales for brands.
To address these challenges and keep customers engaged, many search engine optimization has developed tools and filters to facilitate the discovery and curation of sales. Making it easier for shoppers to find the deals of the brands can improve the user experience and increase the likelihood of driving sales.
By staying responsive to the needs of online shoppers and making the necessary changes to their websites, brands can keep customers engaged, boost their online presence, and increase their chances of success during the holiday shopping season.
● Use Navigation On The Page

Faceted navigation allows your customers to personalize their searches by providing numerous filters based on listing criteria. By using faceted navigation, customers can quickly and easily find the products with a better shopping experience and increase the likelihood of a sale.

However, implementing faceted navigation on your website can also lead to potential issues. For example, you may experience duplicate content, index bloat, or crawling issues, which can negatively impact your website's search engine rankings and visibility.

Thankfully, several solutions are available in search engine optimizationto address these issues on both small and large websites. By carefully implementing faceted navigation and taking steps to address any potential issues, you can provide a better user experience for your customers and improve your chances of success during the holiday shopping season.

● Optimize Selling Experience
Provide Multiple Delivery Options: Customers appreciate having a range of delivery alternatives, such as regular local delivery, next- or same-day delivery, delivery costs, and local pickup.
Offer A Variety Of Payment Methods: To respond to the preferences of Gen Z customers, it is important to offer multiple payment options. Failure to do so could cause customers to abandon their purchase and search elsewhere.
Enable Account Creation And Sign-up Using Social Media: Account creation that requires manual data input can be time-consuming and lead to abandonment. Offering the option to sign up using social media can help speed up the checkout process.
Send Email Notifications For Cart Abandonment: Sending personalized messages to remind customers of items left in their cart can prompt them to complete the purchase.
Allow The Use Of Discount Coupons: Customers appreciate discounts and may be more likely to complete a purchase with the option to redeem a coupon.
Test On All Mobile Devices: With the majority of online shopping taking place on mobile devices, it's crucial to test the mobile responsiveness of your website and address any issues that could lead to a poor user experience.
● Improve Page Experience
Improving your website's core web vitals and overall page experience can significantly impact your traffic and revenue. In fact, many brands have seen revenue increases of up to 70% by prioritizing these areas. To ensure the best results, it's important to focus on each element of the page experience, from loading speed to mobile responsiveness and beyond. By doing so, you can provide your visitors with a seamless and enjoyable experience, ultimately leading to increased revenue and success for your brand.
3. You Can Leverage The Pay Per View Strategy
As you prepare for the biggest retail long weekend of the year, it's crucial to align your organic search plan with your paid search campaign to give your customers a seamless omnichannel experience with search engine optimization. When building your PPC campaign, it's essential to use both past ad performance data and fresh keywords in your SEO strategy.
Be careful when choosing target keywords for paid ads since ad bidding is on your budget. To avoid competition during Good Friday, consider running sponsored promotional ads earlier this year. Remember to match your campaign goals with the right stage of the funnel when running paid social campaigns. Allocate a portion of your budget to test ads, such as Google Ads or LinkedIn-sponsored posts.
4. Optimize Your Google Profile
Are you looking to optimize your revenue during Good Friday? Whether you have a small business or a large brand, utilizing Google Business Profile (GBP) properly can be a significant source of revenue.
Create a category section for each season. For example, create a category section for your Black Friday products, and once it ends, delete the category and create a new one for Christmas.
Providing all necessary information regarding delivery during the festive season is crucial. A lack of information can lead to bad reviews.
Create GBP posts to keep your audience informed about upcoming offers, delivery times, and other important aspects of your business and products. Posting once a week should be enough.
Encourage your customers to leave a review and always answer their comments.
5. Upscale Your Digital And PR Links
As the holiday season approaches, shoppers will be on the lookout for Good Friday sales material. To capitalize on this opportunity, you can promote your e-commerce business and deals to relevant media outlets. Here are some tips to gain links and media coverage during this time with the help of SEO marketing.
Create a list of your top products with photos and prices, and send them to journalists who cover Good Friday specials.
Tailor your pitch carefully and choose your target audience wisely, as these people will be receiving many pitches during this time.
Monitor media requests related to Good Friday and respond promptly with relevant information.
Plan a piece of content to promote prior to and during the holiday season. This could be a report, a collaboration with an influencer, a PR stunt, an event, or any other creative idea that will capture media attention.
Upscale Your Sale This Good Friday With Digital Marketing Services!
Having solid search engine optimization can greatly improve your sales during the Good Friday holiday period. By optimizing your website for relevant keywords, creating engaging and informative content, improving your website's user experience, and building high-quality backlinks, you can leverage more organic traffic that increases your chances of converting visitors into customers. 
Additionally, staying up-to-date with the latest SEO trends and best practices can give you a competitive edge in the market. So, make sure to incorporate these five strategies into your SEO plan and make the most out of the Good Friday holiday season.
Do you need one of the best SEO strategies at an affordable price? You can trust the prime services of AdsRole for great SEO techniques to give you sure-shot results this Good Friday. Visit our website to explore more details!