There's no doubt that precision organic traffic growth is a significant goal for marketers. Simply speaking, organic traffic is traffic that is not purchased. Real visitors come to your website without seeing an ad or anything. On the other hand, Paid traffic comes to your website after viewing an advertisement such as a Google ad or a Facebook ad. We list some to get ahead of the curve on the latest tactics, knowing how to boost your Organic traffic.
Identify Your Competitors
Outside of your main niche, you might have a few competitors with whom you'd have to battle in the SERPs.
For example, a productivity-focused website like Productivity Land would compete with Project Management Tools and review websites like G2 and Capterra for first-page results for phrases like "Best Project Management Tools."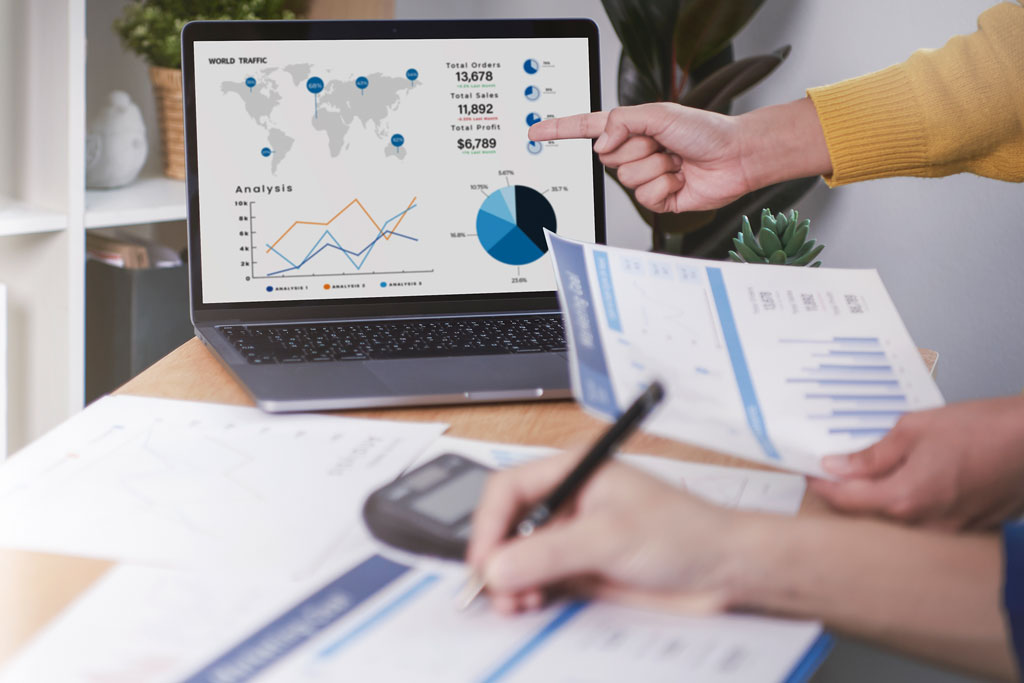 Analyze Keyword Difficulty
It's always a good SEO Tactic to examine the strength of your SEO opponents. To outrank any competitor in any niche for a given keyword, you must first assess your competitor's total domain authority before examining specific factors such as:
Indexing of Domain Authority in Search Engines, 
Google Backlink,
Data Rankings on independent websites, 
the volume of Traffic and Social Mileage
You must jot down all pertinent facts and identify any potential weak spots. Concentrate on competitors who have lower overall scores but are performing high for specific specialty keywords.
Developing A Diverse Backlink Portfolio
Here are some of the most effective SEO strategies for building a diverse backlink portfolio:
Articles/Directories
Local Resources
Blogs that are specific to a particular industry or keyword
Social Networking
Create Mobile Optimized Websites
Websites that are smartphones are no longer ideological. Google is now working on two indexes. One is for the web, and another for mobile devices. As a result, any successful online business must ensure that they rank highly on mobile devices.
Here are some SEO strategies to help you get started with mobile optimization.
Use AMP(accelerated mobile pages) markup
Make use of Schema markup
Select a web design that is smartphone-optimized
Remove flash
Popups should be removed from your mobile site.
Use a reliable web host for your website
Selecting a good host is critical for your website's organic (SEO) health. Which website hosting you choose is mainly determined by your business and traffic goals.
However, while this is a part of your web infrastructure, a fast-loading website with strong server response and uptime will help you generate a better user experience and enhance your SEO.
On-Site Blog And Articles Can Be Advantageous
The on-site blogs and articles attract more clicks to the website with the relevant keyword search. They may help a website get more leads.
Develop Seo Optimized Landing Pages
Instead of conversions, the primary purpose of an SEO-optimized landing page is to rank.
It is one of the most effective techniques to increase organic traffic to your funnel by using your desired search terms.
The critical difference between a typical landing page and one optimized for SEO is that the latter will include more content.
It will also have a proportionately higher number of incoming connections to keep bounce rates low.
While it's difficult to pinpoint the specific reasons why Google ranks some landing pages higher than others, there is agreement on the following elements:
Keyword Density in a Healthy Way
6-7 external connections
Word count is high because of the length.
Bounce rates are low.
There's evidence that visitors are staying on the page for longer.
Faster load times
Infographics Can Help You Boost The Number Of Website Visitors
In 2023, infographics will be one of the most powerful marketing tactics for increasing website interaction.
Infographics, unlike photos, are visual representations of data such as numbers, statistics, and facts.
Internal Deep Linking With Advanced Seo
Your homepage won't rank for every keyword you want to target.
So, here are three compelling reasons why you should make internal deep linking your primary SEO strategy.
Boost the overall visibility of your website
Increase your website's domain authority.
Boost the overall visibility of your website
Appearing at the top in the organic search results can get you more leads quickly. If you want to avail yourself of SEO services to boost traffic on your website, visit us for expert SEO services