If you have recently entered the world of digital marketing, you might have come across several questions. What exactly does SEO strategy mean? How can SEO strategies benefit modern businesses? What are some practical ways to create an effective SEO strategy for your business in 2023? If the same questions also make you wonder, you have come to the right place.
In this blog, you will find your ultimate guide to SEO strategy and some of the enticing ways to create and implement an effective SEO strategy for 2023.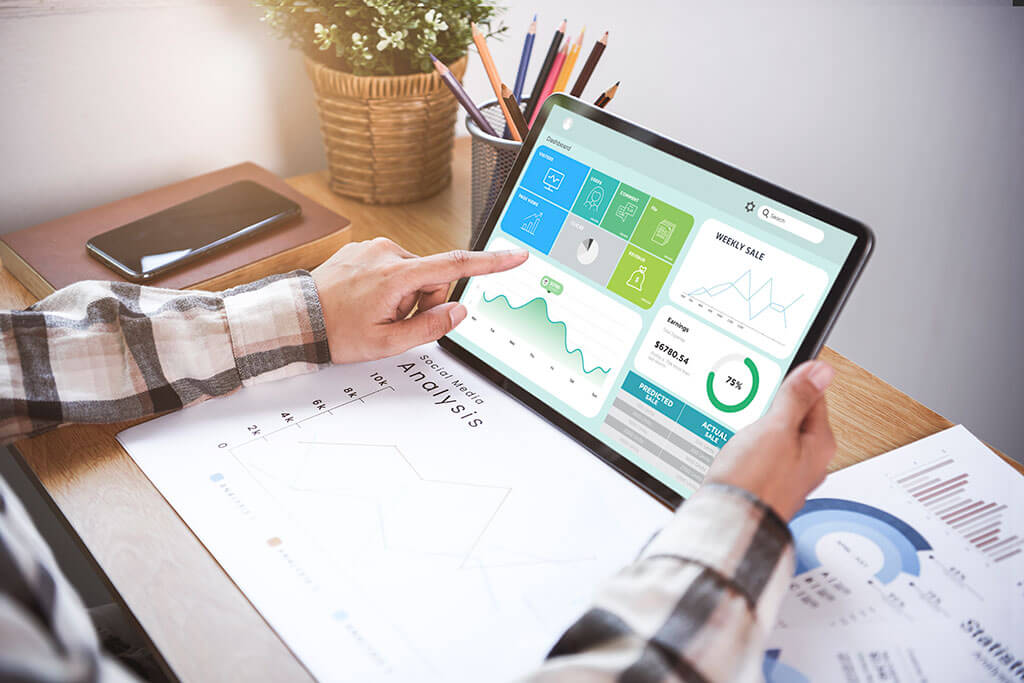 What Does SEO Strategy Exactly Mean?
An SEO marketing strategy is sometimes also called the SEO approach. It is the process of planning and implementing specific steps to get better organic Google rankings for your website. It is the roadmap digital marketers take to get free, relevant traffic that ultimately helps their businesses get maximum ROI.
Importance Of SEO Strategy For Modern Businesses
Since e-commerce platforms and online engagement will continue to rise in 2023, businesses also need to focus on their SEO strategies to stay ahead of their competition. Effective SEO strategies today are helping businesses increase their organic visibility, improve the quality of traffic to their website, and, most importantly, adhere to their target audience's needs.
Modern businesses can quickly improve their brand awareness, create an honest and trustworthy web experience for their customers and bring in the maximum number of potential organic customers by incorporating some constructive and successful SEO strategies.
Seven Ways To Create A Solid Yet Effective SEO Strategy In 2023
1- Research Keywords With Proven Demand
Try different typing keywords in Google and analyze which competitive keywords are in the top ranking positions.
2- Try To Target Longtail Keywords In Your Posts
Integrating longtail keywords in posts is considered an effective SEO strategy because they have a lower search volume and thus offer low competition and can be easily ranked on search engines.
3- Write Unique Keyword-Oriented Content
Consider adding unique yet keyword-rich content to your websites that your potential customers might be looking for. You can also focus on using "Top of the Funnel" Keyword Phrases to reach a large audience.
4- Focus On Creating A Great Ux
Since users are your target customers for whom you are implementing all the different marketing strategies, focus on delivering them a great user experience from start to finish.
5- Consider Including Multiple Media Types On Your Blog
This practical SEO strategy is highly recommended since including multiple media types, such as videos, gifs, and audio, on your website automatically increases your website's engagement rate and dwell time.
6- Optimize on-page SEO and keyword usage
Focus on using your primary keywords at least once every 100 words and place them in eye-catchy and significant positions like the Title Tag, H1 tag, and other headings. You can also go for adding keywords in Alt Text for Images. Optimize on-page SEO by linking to relevant internal content.
7- Build Quality Links To Your Page But Eliminate The Spammy Ones
Backlinks have long been considered the hidden treasure of SEO, but don't forget those spammy ones can cost you a lot. Only ask for great backlinks from top-quality sites, popular influencers, and relevant websites.
Conclusion
here you have it. The above-mentioned seven best ways will take you on the right track to improving your web presence and building an overall fabulous online presence in front of your target customers. Now you choose which strategy you are ready to implement first. Or, if you are still searching for some other productive strategies, try contacting our expert team of SEO professionals at AdsRole. They are committed to offering you long-term successful SEO guides and services.